One upside from the pandemic? We'll never take travel for granted again—even those whose job it is to see the world and report back. Grounded, we all missed the once-ordinary act of landing in a new place. Now that the world is slowly opening up and vaccinations have made travel safer, the question many of us have is, "Where in the world do I want to go?"
For some inspiration, Newsweek caught up with our favorite travel experts to ask about their dream post-pandemic trips. Journalist and TV host Oneika Raymond is dreaming of expansive views on Namibia's endless sand dunes, while PBS Travel TV Host Samantha Brown wants to take it nice and slow on a horse-drawn wagon on Mackinac Island, Michigan, and The Points Guy founder Brian Kelly says it's time to dream big, like "swimming with humpback whales off of Tahiti"-big. But they all agree—it's time to start believing in travel dreams again.
Namib-Naukluft
National Park, Namibia
Oneika Raymond, TV Host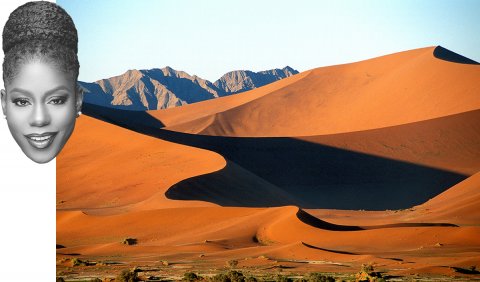 "From getting on a plane every week to not traveling for months—nobody is happier than I am that the world is slowly opening up again to international travel," says Oneika Raymond, journalist and Travel Channel host. "As for destinations, visiting Namibia is high on my bucket list—in particular, I'd like to head to Namib-Naukluft National Park, as the pandemic has given me a greater appreciation of the great outdoors. The sand dunes of Deadvlei and Sossusvlei are found there, and I've been wanting to see them with my own eyes since forever!"
Albania
Sarah Khan, Travel Writer and Editor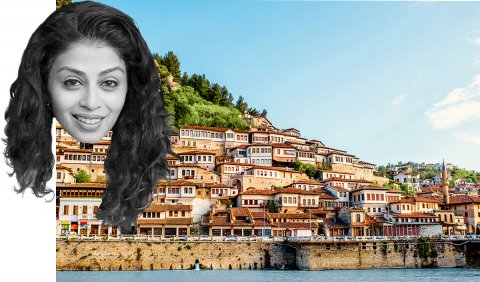 Let's not all head to the same spots again, most travel experts suggest in order to avoid repeating past mistakes of overtourism. "I'm reading British author Tharik Hussain's new travelogue Minarets in the Mountains: A Journey into Muslim Europe, and now I've bumped Albania up my list," says Condé Nast Traveler Middle East editor-in-chief Khan, who is moving to Dubai right now. "A lively capital, fairy-tale Ottoman villages and the relatively untrammeled Albanian Riviera—there's so much to uncover."
Tehran
David Farley, Author and Travel Writer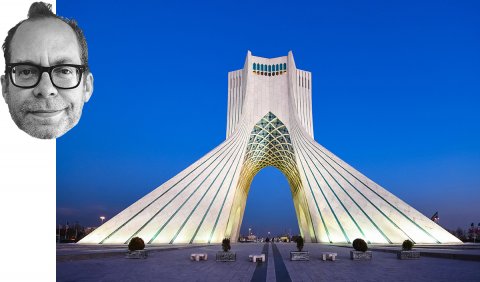 "This is a bit of a pipe dream, but I want to go to Tehran and soak up the sights, sounds and flavors of the Iranian capital," says David Farley, New York Times bestselling author of Underground Worlds: A Guide to Spectacular Subterranean Places. "Most of all, I want to meet and get to know ordinary Iranians who seem to have been unfortunately maligned thanks to the 40-plus-year-long geopolitical tensions between the U.S. and Iranian governments."
The North Pole
Lola Akinmade Åkerström, Travel Author and Photographer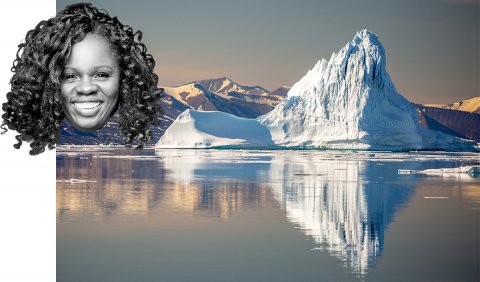 Swedish-based photojournalist Lola Akinmade Åkerström says she's always been fascinated by polar regions. "Reaching the North Pole someday remains a lifelong dream of mine ever since I traced my fingers along latitudes and longitudes on a map as a preteen in my geography class in Lagos, Nigeria," says the Nigerian author of the new novel In Every Mirror She's Black: A Novel.
Great Bear Rainforest
British Columbia, Canada
Norie Quintos, Travel Journalist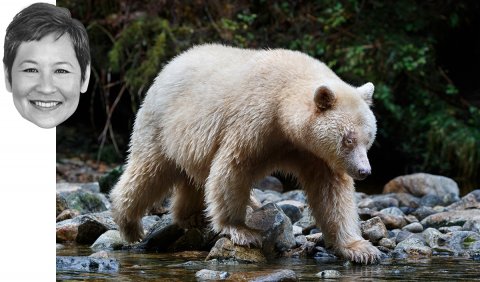 Norie Quintos, contributing editor of National Geographic Travel is now into fewer trips, but longer, deeper stays in nature. "I seek well-stewarded places where I know my dollars support local communities and further conservation," says the travel journalist, adding The Great Bear Rainforest is such a place. "Home to 26 distinct First Nations, this swath of temperate rainforest the size of Ireland protects thousand-year-old cedar and spruce trees and the rarest bear in the world, the Kermode 'spirit' bear."
Tahiti
Brian Kelly, Founder of The Points Guy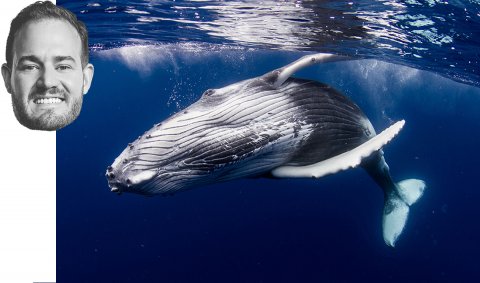 For many, after being grounded for so long a once-in-a-lifetime trip is what we're seeking. Brian Kelly, founder of The Points Guy, thinks it's time to go big—swimming-with-humpback-whales-big. "It's the ultimate paradise and nature combination," he says of snorkeling with the humpbacks in Tahiti (plan your visit from July to October). "Tahiti is only eight hours from the West Coast, and it is the perfect recharge after the stress of the pandemic."
Mackinac Island, Michigan
Samantha Brown, TV Host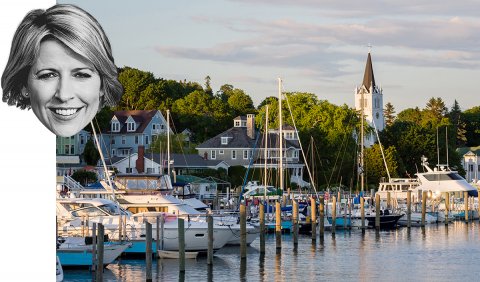 Slow travel seems to be a major trend for post-pandemic travel, but Samantha Brown wants to travel really slow. The host of Samantha Brown's Favorite Places has her eye on Mackinac Island, Michigan. "The island has a no-car policy and the only way to get around is by horse-drawn wagons. The slow pace of getting around by horse combined with the absence of cars would be blissful."
Uzbekistan and Turkmenistan
Ernest White II, TV Host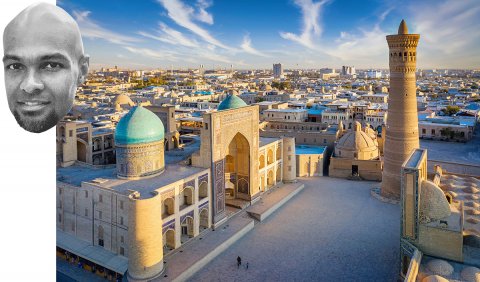 Following in the footsteps of Langston Hughes' 1932 trip to modern-day Uzbekistan and Turkmenistan is high on the list for Ernest White II, TV host of Fly Brother on PBS. "Harlem Renaissance writer Langston Hughes traveled through Soviet Central Asia as a Black American way back in the 1930s. I want to experience the ancient culture, stunning architecture and welcoming people of the region, just as Hughes did. Food, too!"
New Zealand
Mickela Mallozzi, TV Host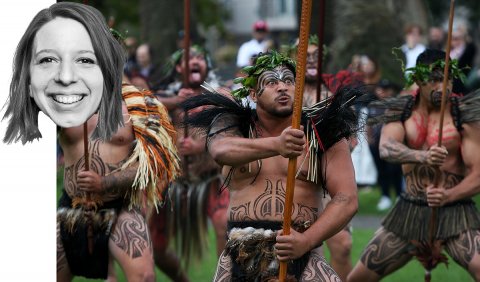 "My ultimate dream trip is to dance with the Māori people of New Zealand and learn the Haka—it is such a powerful and emotional dance that truly represents the spirit of its people." The host of Bare Feet with Mickela Mallozzi dances all over the world for her show on PBS and adds, "I would be honored to share in their spirit once the world fully opens up again!"