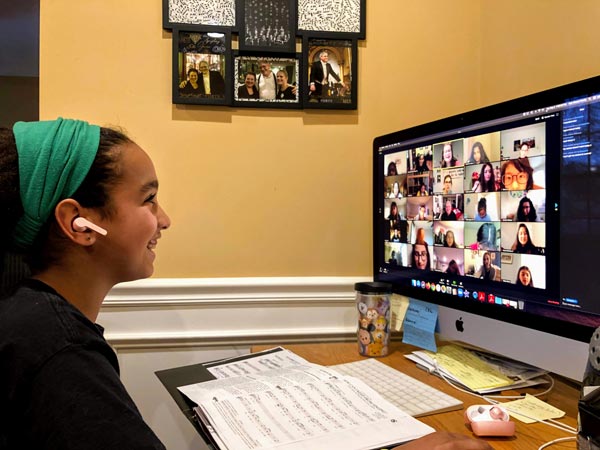 (PRINCETON, NJ) — Westrick Music Academy (WMA), home of Princeton Girlchoir and Princeton Boychoir, is currently enrolling students of all ages in a variety of music education classes, exploring new and engaging ways to build and strengthen musicianship skills. 
For musicians in grades 3-12, they offer a variety of classes for all levels. Learn how to relax and strengthen muscles while focusing on the slow, deep breathing used in singing with Yoga for Singers. In Musical Theater Fun, young artists will engage in activities focused on singing techniques, character development, acting skills, and dance/choreography in preparation for a final showcase performance. In the Ukulele group class, students will build their musicianship while learning to play traditional songs on one the most delightful instruments. In a group setting, students enjoy social interaction and regular informal performance opportunities as their skills grow. Students can also take individual voice lessons to grow their singing and performance skills. WMA's expert teachers create a fun, engaging environment that facilitates learning and encourages musical growth.
Adults will also find opportunities for musical growth with WMA. In Group Ukelele for Adults, you'll learn basic chords and strumming techniques on one of the easiest and most fun instruments to play!
Westrick Music Academy also looks forward to hosting a Comedy Improv Workshop this term. This highly interactive, one-day class is open to anyone of any experience level. Get ready to embrace your silly side and have some fun!
For more information on WMA's music education programs, register for a class, or learn more about WMA's flagship choir programs, click here.
Westrick Music Academy provides opportunities to grow in a supportive, inclusive, and joyous environment through the experience of musical excellence. Formerly known as Princeton Girlchoir, Westrick Music Academy (WMA) is the umbrella organization that houses Princeton Girlchoir,  Princeton Boychoir, and Music Education Programs. The Music Education Programs offered by WMA are designed to serve both members of the organization's flagship choirs and those in the broader community.
---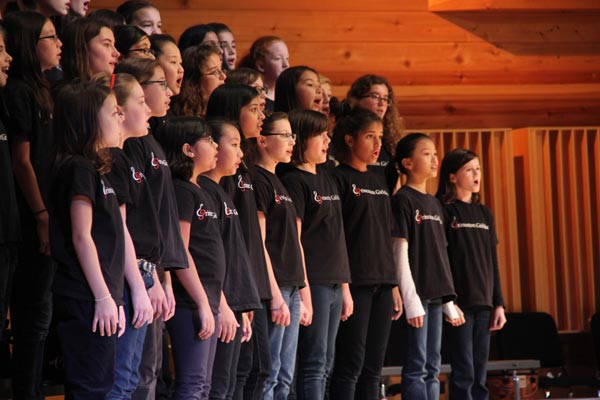 Fueled by the power of a girl's voice, Princeton Girlchoir presents extraordinary performances at home and throughout the world, while educating the musician, building confidence, and fostering a life-long love of singing together. Founded in 1989 as an after-school activity for girls interested in choral music, Princeton Girlchoir has grown into the area's premier training and performance choir for girls, with over 300 choristers participating each year. The organization has seven choirs, comprising girls in 3rd through 12th grade. These choirs present music from a wide array of genres, conductors and composers. While honing their musicianship, choristers begin life-long friendships, enjoy professional performance opportunities, and travel the world.
Princeton Girlchoir has been honored to perform in a wide array of venues for audiences both nationally and internationally. Notable performances include the North American premiere of Tan Dun's Symphony 1997 with Yo-Yo Ma at Avery Fisher Hall in Lincoln Center; multiple appearances at Carnegie Hall; performances for Hillary Rodham Clinton, Jeb Bush, Rush Holt, and Sandra Day O'Connor; performing the national anthem at several professional sporting events; and appearances at conferences of the American Choral Directors Association, Organization of American Kodály Educators, and NJ Music Educators Association.
---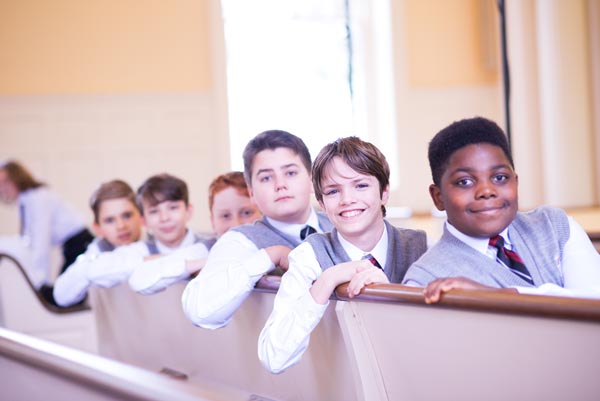 Princeton Boychoir develops boys into confident young men of character through inspired training in singing, music education, and leadership, who share their musical excellence within the community and beyond. Launched in Fall 2017, PBC has become the premier extracurricular vocal program for boys in the region. The choir is composed of boys from third through twelfth grade, who are placed by audition in one of our three ensembles: Apprentice Choir, Treble Choir, and the Young Men's Ensemble. Singers are placed by ability, matching each boy with the choir that best suits his vocal, artistic, and musicianship level. In addition to striving for musical excellence, choristers in Princeton Boychoir grow in maturity, self-discipline, focus, and leadership.
Although the Boychoir grew from its sister organization, Princeton Girlchoir, and the two choirs share many traits, there is a unique spirit when "boys' night" starts every Thursday. Led by Fred Meads, each chorister in Princeton Boychoir strives to be an outstanding musician while developing a sense of poise and self-confidence through education and performance, challenging him to tap into the best part of who he is and what he can accomplish. Now in its third season, the Boychoir regularly appears on concert stages throughout the Princeton area and beyond. They have appeared at the Baltimore Boychoir Festival, the International Boy's and Men's Choral Festival in Arizona, and will make their Carnegie Hall debut in 2021.
originally published: 03/01/2021
---
---
---
---
---