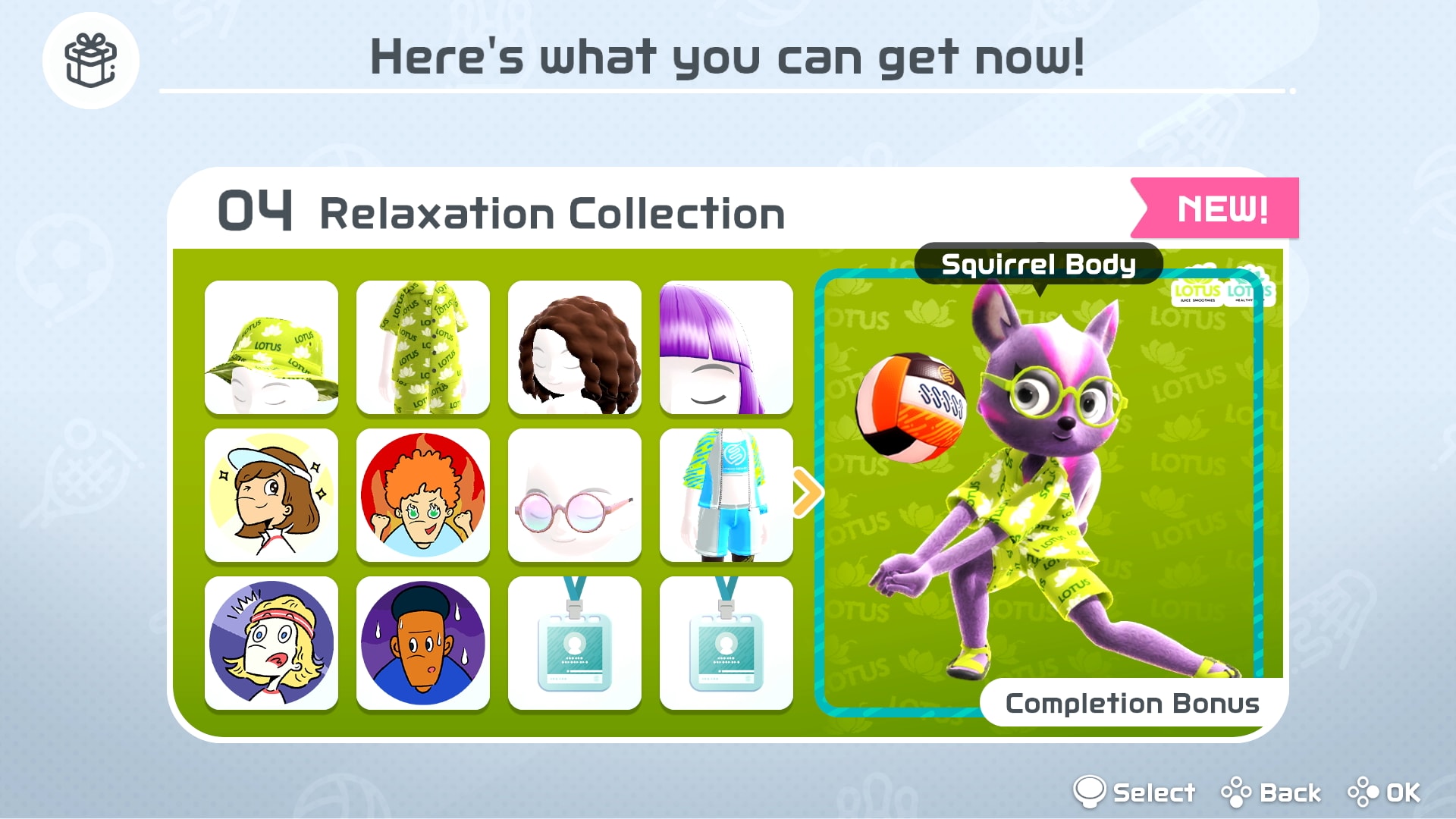 (Items may vary.)
Here's what's coming to the item section this week. This collection will be available from 10:00 p.m. PT on May 11, 2022, through 10:00 p.m. PT on June 1, 2022. Have fun out there!
Completion bonus: Squirrel Body
Clothing/Accessory
• Lotus Ensemble
• Lotus Hat
• Tracksuit (Floral)
• Round Glasses (Lime)
Hairstyle/Hair Color
• Two-Block Cut
• Green
Stamps
• Good Luck Friend
• Fired-Up Friend
• Surprised Friend
• Nervous Friend
Titles 1
• Infinite
• 1-Up
• Dash
• Jump
Titles 2
• Hardy
• Sauce
• Fresh
• Produce
Certain items may vary from player to player.
New to the game? Here's how to earn these in-game items!
As you play online* in random matchmaking, you'll earn points. You can then redeem those points for a rotating selection of in-game outfits, sports accessories, gear, and other customization options for your Sportsmate. The selection of items will rotate each week, so check back in your game or right here and see what's in stock!
You can access online play for the Nintendo Switch Sports game with any Nintendo Switch Online membership. To see the different options or purchase a membership, visit the official site.