HONG KONG, July 13 (Reuters) – Chinese teams have frequently been in the hunt for the Asian Champions League title over the last decade but none of the country's biggest clubs have made it as far as the Round of 16 for this year's competition.
Two-time winners Guangzhou FC and last season's quarter-finalists Beijing Guoan crashed out in the group phase, with only one point earned between them over 12 matches.
Shanghai Port, semi-finalists in 2017 and Chinese champions a year later, never even made it to the group phase, eliminated in the playoff rounds by Kaya-Iloilo of the Philippines.
Last year's Chinese Super League winners Jiangsu Suning were disbanded earlier in the year and Chinese FA Cup winners Shandong Taishan were excluded from the competition due to licensing issues.
Travel restrictions placed on teams travelling in and out of China amid the COVID-19 pandemic meant the clubs were not at full-strength for ACL matches.
Guangzhou, Beijing and Shanghai all sent inexperienced squads to biosecure hubs in Thailand and Uzbekistan where the competition was being played following concerns over potential clashes with the Chinese Super League schedule.
Guangzhou's owners, property developers Evergrande, have invested heavily in their academy but the results in the Thai city of Buriram suggest the club are a long way from producing a stream of a talent capable of graduating to the first team.
Six defeats in games against Japan's Cerezo Osaka, Port FC from Thailand and Hong Kong champions Kitchee left Guangzhou bottom of their group with no points and only one goal – scored by Port's Thitawee Aksornsri – to their credit.
"We never lack the hunger for victory, but it's also very difficult for the young players to compete against such experienced opponents," said Guangzhou coach Liu Zhiyu during the tournament.
"But I keep telling them this experience is invaluable for their future career, so just take it as a lesson and don't think too much about it."
Beijing fared better, but only marginally, picking up one point from their six games, which included a 3-2 loss to United City FC from the Philippines after taking an early two-goal lead.
A challenging schedule that saw teams play more experienced opponents six times in less than three weeks was difficult for squads where the majority of players were 21 or under.
Despite the losses, some lessons have been learned.
"In the beginning we had a lot of burdens in our minds and we were thinking a lot about how the games might go," said Guangzhou midfielder Ruan Sai.
"But in the end we've tried to focus on the matches themselves and nothing else. We've learned a lot of things in this tournament and this is definitely one of the most important."
Reporting by Michael Church; Editing by Peter Rutherford
Our Standards: The Thomson Reuters Trust Principles.
…
The start of the 2021-22 Colorado High School Activities Association fall prep sports season is less than three weeks away.
According to the CHSAA website, boys' golf can hold its first practices on Aug. 2. The first matches can be played as early as Aug. 5.
All other fall sports are set to begin on Aug. 9. Those sports include football, boys and girls' cross country, girls' volleyball, softball, boys' soccer, field hockey, gymnastics, boys' tennis, spirit and unified bowling.
The 2020-21 season was anything but normal. It was a hodge-podge of sports being played during nontraditional parts of the year. All sports played reduced seasons.
Four fall sports teams from the Pikes Peak region won state championships last calendar year. Rampart volleyball (Class 5A), Palmer Ridge volleyball (4A), The Classical Academy girls' cross country (3A) and Manitou Springs football (2A).
Other fall teams and programs who were state runners-up last year include Palmer Ridge football (4A), Cheyenne Mountain boys' tennis (4A), TCA football (3A), Thomas MacLaren School boys' soccer (2A), Cheyenne Mountain boys' cross country (4A) and TCA boys' cross country (3A).
Spike time
The Woodland Park volleyball team will open its season Aug, 26 against the state's top program over the last decade.
The Panthers travel to Lewis-Palmer to take on the Rangers in a non-league match.
Lewis-Palmer won four consecutive 4A state titles from 2016-19, and also two more in 2014 and 2015.
Woodland Park has had a lot of success in recent years, advancing to the 4A regionals in from 2018-20.
Back to the gridiron
The Woodland Park football team opens it season Aug. 27 at Basalt in a non-league game.
The Panthers play in a 2A Tri-Peaks League along with Manitou Springs, The Classical Academy, Lamar and La Junta.
Chad Drummond takes over as the new coach, replacing Joe Roskam, who left after 10 seasons.
Cheyenne Mountain Stampede
The Cheyenne Mountain Stampede, also known as the pre-state cross country meet, will take place Sept. 3 at Bear Creek Park/Norris Penrose Events Center.
Woodland Park competes at the 3A level.
…
Famous athletes in sports like tennis and golf heading to the Tokyo Olympics will probably arrive in Japan at the front of the plane.
It's a style to which the athletes of the Pacific Islands are unaccustomed. Fiji's gold medal-winning men's rugby sevens team will arrive in Tokyo along with the other members of their national team on Thursday on a cargo/freight flight which is hauling mostly frozen fish.
Commercial passenger flights to and from Pacific nations have become scarce during the pandemic. Lorraine Mar, the chief executive of the Fiji Association of Sports and National Olympic Committee, said Wednesday that arranging travel for the Fiji team to Tokyo has been a "logistical challenge."
Mar said around 51 athletes and officials, mostly the Fiji men's and women's sevens squad, will be on Thursday's flight from Fiji's principal international airport at Nadi. It's a regularly-scheduled freight flight which has some capacity for passengers.
CLICK HERE FOR MORE SPORTS COVERAGE ON FOXNEWS.COM
The sevens teams recently have been based in Australia where the Fiji men won the Oceania Sevens title in Townsville, Queensland two weeks ago. The men's team gave Fiji its first-ever Olympic gold medal when it won the inaugural Olympic rugby sevens tournament in Rio de Janeiro in 2016.
The Fiji teams were originally expected to fly directly from Australia to Tokyo, but plans were changed at the last minute due to new COVID-19-related restrictions in Asia.
Apart from the sevens teams, the Fiji team includes one track and field athlete, two swimmers, a female table tennis player and a judo competitor who currently is based in Japan.
Mar said dealing with athletes' departures from Japan also is a challenge. The IOC requires athletes to vacate the Olympic village within 48 hours of the conclusion of their events.
Fiji has a flight booked from Tokyo to Nadi on July 29, after the sevens tournament has concluded and which could also carry other athletes who have been eliminated or have finished competing. Another flight is booked on Aug. 10.
Mar hopes the IOC will grant dispensation for athletes who are unable to immediately obtain flights home to remain in the village until travel is available.
Among other Pacific Island nations, Samoa has already withdrawn its three-member weightlifting from the games because all are based in Samoa and the Samoa government is concerned about the spread of COVID-19 in Japan. Eight Samoan athletes who are based overseas will still compete.
They comprise two boxers based in Australia, four sailors and canoeists based in New Zealand, a track athlete based in the United States and a judoka based in Japan.
Tonga will send six competitors, all but two of whom are based overseas. They include Pita Taufatofua — the "naked Tongan" — who was a bare-chested sensation when he carried the Tongan flag in the opening ceremony of the Rio games.
Taufatofua, who will compete in taekwondo in Tokyo, also represented Tonga in cross-country skiing at the 2018 Winter Olympics in Pyeongchang, South
…
Most American Legion baseball teams didn't play last summer due to the COVID-19 pandemic shutting down spring and most summer sports. 
Five area teams are excited to be playing again this summer, but many will need to constantly work to field a full roster in each game.
One team that did play baseball last summer is the Sr. Bandits, formerly the Turner Bandits of last year's Summer Independent Baseball League. Most of the players from last year's roster return, and they haven't forgotten the success they had nor the bitter end to the season. The team pulls players from Dirigo High School, Mountain Valley High School, Leavitt Area High School and Hebron Academy.
The Bandits had a 6-1 lead against Motor City last summer in the Independent League's state final before losing 7-6. This year, the Bandits' sole focus is on winning a state championship. 
"They know what's expected of them," Senior Bandits head coach Chuck Mollica said. "We had a tough loss at the end of last year and we were a couple outs away from capturing the state title over Motor City. We made a couple errors and after we were up 6-1, we lost 7-6. So the first thing that was talked about was, you know what is expected. It was a tough loss last year but we expect to be right back in the thick of it this year, and that's our goal, to win the championship."
Mollica, whose assistant coaches are Terrance McCormick and Central Maine Community College head coach Ryan Palmer, said this year's squad doesn't need to go through a lot of the team building on and off the field that many other American Legion teams do at the beginning of the summer season.
"I think it's going to help tremendously," Mollica said of the team playing together last year. "I think last summer, because of everything going on, the young men on the team really formed a really strong bond. They didn't have anything else going on, they were on lockdown, no school, so they formed a really strong bond. There would be days we would practice and it'd be hot out and then they'd go swimming at Coos Canyon. I think the bond created last year will last even past this year or next year."
Among the players expected to be catalysts for the Bandits this season are Leavitt's Grant Mollica and Matt Wallingford and Dirigo's Cole Brown, Dallas Berry and Derek Ducharme.
Another team that doesn't need a lot of additional team building is Salem-based Ware-Butler, which is new to American Legion this summer, and is composed mostly of current Mt. Abram varsity and junior varsity players along with Rangeley's Trevor Dolbier and one former Mt. Abram player, Nate
…
MADISON- Madison area schools are well represented in the 2021 Alabama Sports Writers Association All-State baseball and softball selections. In addition, two of the elite student-athletes made the Super All-State Teams.
Those selected for the Super All-State Baseball team included Slate Alford of Bob Jones, a senior infielder who has signed with Mississippi State while junior pitcher Emma Rolfe, also from Bob Jones, was selected to be part of the Super All-State Softball team. Rolfe is a verbal commit to Auburn.
The ASWA 2021 All-State Baseball Team included Class 7A: C-Max Soliz, Bob Jones, Sr., IF- Slate Alford, Bob Jones, Sr., IF- A.J. Causey, Sparkman, Sr., OF: Jack Buening, Sparkman, So. Second Team selections include OF- Logan Hittle, Bob Jones, Sr., UT- Jakob Lewis, Sparkman, Sr., Hitter of the Year- Slate Alford, Bob Jones. Sr.
Class 5A: C-Jackson Hirschler, Madison Academy, Sr., OF- Alex Wade, Madison Academy, Jr. Those selected for second team were UT- Kai Watson, Madison Academy, Sr., DH- Avery Seaton, Madison Academy, Sr.
The ASWA 2021 All-State Softball Team included Class 7A: P-Emma Rolfe, Bob Jones, Jr., C-Aubrie Lisenby, Bob Jones, Sr., DH- Zahria Jones, Sparkman, Sr. Second-team selections were P- Megan Shurtz, Bob Jones, Sr., OF- Charlotte Herron, Bob Jones, Fr. Honorable Mention selections included IF- Cassie Reasner, Sparkman, So.
Class 4-A: IF- Mya Clark, Madison Academy, So. Second Team players included IF- Mackenzie Meadow, Madison Academy, Jr. Hitter of the Year- Mya Clark, Madison Academy, So.
For Alford, a nominee For Mr. Baseball for Alabama, he set school records in runs (62), home runs (14) and hits (64) during the 2021 season. He batted .464 with 49 RBIs and hit 17 doubles. He's been approached by numerous professional scouts about his talents as third baseman and his hitting. He was selected as a Rawlings Sporting Goods Perfect Game All-American.
Rolfe has been an outstanding pitcher for the Lady Patriots since she was a freshman and helped Bob Jones to be ranked among the top teams in the nation during the 2021 season. She began playing softball at age four when she used a plastic bat in a small field new her home in Anniston. At one time as a recreational league player, she was the worst player on the team, but began developing quickly by age nine. Once joining a travel team at age 10 she began to blossom into a riveting pitcher and was chosen All-State as a pitcher when she played for Class 5A Alexandria in the seventh grade and a year later was selected All-State as a first baseman.
At Madison Academy, Clark had an enormous season for the Mustangs batting .627, with 47 hits, 10 doubles, five triples, 17 home runs with 54 RBI's. She scored 58 runs and had 21 stolen bases. Her extraordinary talents as a sophomore have college recruiters waiting to approach her about her future in softball.
…
Mt. Pleasant, MI—
More than a dozen teams around the state of Michigan would travel to Mt. Pleasant High School to contend for the MITCA D4 Team State Championships. Boys and girls teams across the state would compete for the titles on Saturday, May 29th. 
The Hillsdale Academy Colts would send both their girls and boys teams to Mt. Pleasant to contend for the championships. The Colts, led by Head Coach and HA Athletic Director Mike Roberts, would win both the boys and girls MITCA D4 Team State Championships. 
It was an incredible finish for the team in their second-to-last stop on their championship season finale. The Colts boys track and field team finished in first place ahead of Petersburg-Summerfield and Morrice with a final score of 965.5 points. Petersburg finished with 925 points and Morrice finished with 903.5 points. The Colts girls track and field team finished with 1083 total team points. Second place was the Morenci girls team with 812.5 points and in third place was Marcellus High School with 786 points. 
Parents, coaches, and athletes gathered around to hand out medals and trophies after the conclusion of the finals. Head Coach Mike Roberts was incredibly proud of his student-athletes and the team overall after their State championships.
"This was a really special day to have both teams do this together," said Head Coach Mike Roberts. "Every single participant for our team counted today, and the entire team had to get work together to accomplish what they did."
The team returned to the track after having an entire season lost due to the Covid-19 pandemic, and being able to win the State Championships was a special moment for both the Seniors and the Hillsdale Academy community. 
"We had some big goals a year ago," said Coach Roberts. "and it wasn't lost on us that this was an opportunity to make the most of it, and to not take this moment for granted."
Hillsdale Academy had several athletes win their respective events during the Finals. David Richards would win the boys 300 meter hurdle event and take third in the 110 meter hurdles. The boys 4×400 meter relay team of David Richards, Luke Brady, Bennett Fast, and Conner Welden would win their relay event. Anna Roberts would win the girls long jump event and place second in the high jump and 800 meter events. Megan Roberts placed second in the girls 100 and 400 meter events. Sofia Matsukova-Kratt finished in second in the 3200 meter event. Isabella Socha would win the girls 100 meter hurdle event and place third in the 300 meter event. The Colts would have every relay team place in the top five including the girls 4×400 meter team who finished in second place (Anna Roberts, Haven Socha, Caroline Roberts, and Megan Roberts). Isabella Socha would also place second in the pole vault event. Haven Socha would place third in the 200 meter dash. 
Full Results Boys Varsity
(place, grade, name, result, school)
100 Meters  Varsity
…
We are dedicated to providingage-appropriate instruction, making sports fun for teenagers, and convenient for today's busy households. Former NBA star Chris Webber has lastly been elected to the Naismith Memorial Basketball Hall of Fame, a number of sources advised ESPN's The Undefeated. Webber will be introduced as a member of the Class of 2021 along with Ben Wallace and Paul Pierce on Sunday, sources mentioned. Webber, the 1994 NBA Rookie of the Year, made 5 All-Star teams and 5 https://boyacachicofutbolclub.com All-NBA groups and averaged 20.7 factors, 9.eight rebounds and 4.eight assists throughout his 15 years in the league. The greatest seasons of Webber's career have been spent with the Sacramento Kings, who made the playoffs in each of his six campaigns with the staff, including a Western Conference finals look in 2002. Webber additionally headlined the University of Michigan's "Fab Five" males's basketball group alongside Jalen Rose, Juwan Howard, Jimmy King and Ray Jackson.
Which is the craziest game in the world?
14 of the Weirdest Video Games You'll Ever Find 1. Goat Simulator. Goat Simulator Coffee Stain Studios.
2. Farming Simulator. Farming Simulator Giants Software.
3. Tokyo Jungle. Tokyo Jungle Sony Computer Entertainment.
4. Mister Mosquito.
5. Japan World Cup.
6. Katamari Damacy.
7. Icarus Proudbottom in The Curse of the Chocolate Fountain.
8. LSD.
More items•
The swimming pools are used for quite lots of aquatic activities including grasp swim, pre-team swim applications, Stingrays swim group follow, bariatrics, and more Exercise. With 14 courts and 12 months spherical playing opportunities, our 16 licensed tennis professionals have a program, lesson, or league to match all ages and skill-level.
I Ranked All 130 Division I Faculty Football Helmets
Footbag — group of sports that is named after the ball ("Footbag") that is used to play the sport. Floorball — a type of floor hockey sport played indoors, well-liked in Nordic international locations. Floor Hockey — refers to a set of indoor hockey sports which had been derived from various hockey codes, performed on dry, flat floor surfaces similar to a gymnasium or basketball courtroom. Flag Football — similar Sports to American soccer but as a substitute of tackling players the defensive team should take away a flag from the ball provider. Field Hockey — performed outdoors on turf, players hit a hard spherical ball via objectives using sticks with curved ends. English Billiards — sometimes simply known as Billiards, requires two cue balls and a red object ball.
Neuqua Valley grad Mark Gronowski is making all the faculty recruiters who passed on him look foolish throughout a breakout season crammed with honors. The Bears' fifth-round draft decide from Missouri will get a chance to compete with Germain Ifedi for the starting RT job.
The Most Effective Cheap Sports Automobiles Beneath $40,000
Portland calls itself "Soccer City USA," and the Trail Blazers bought …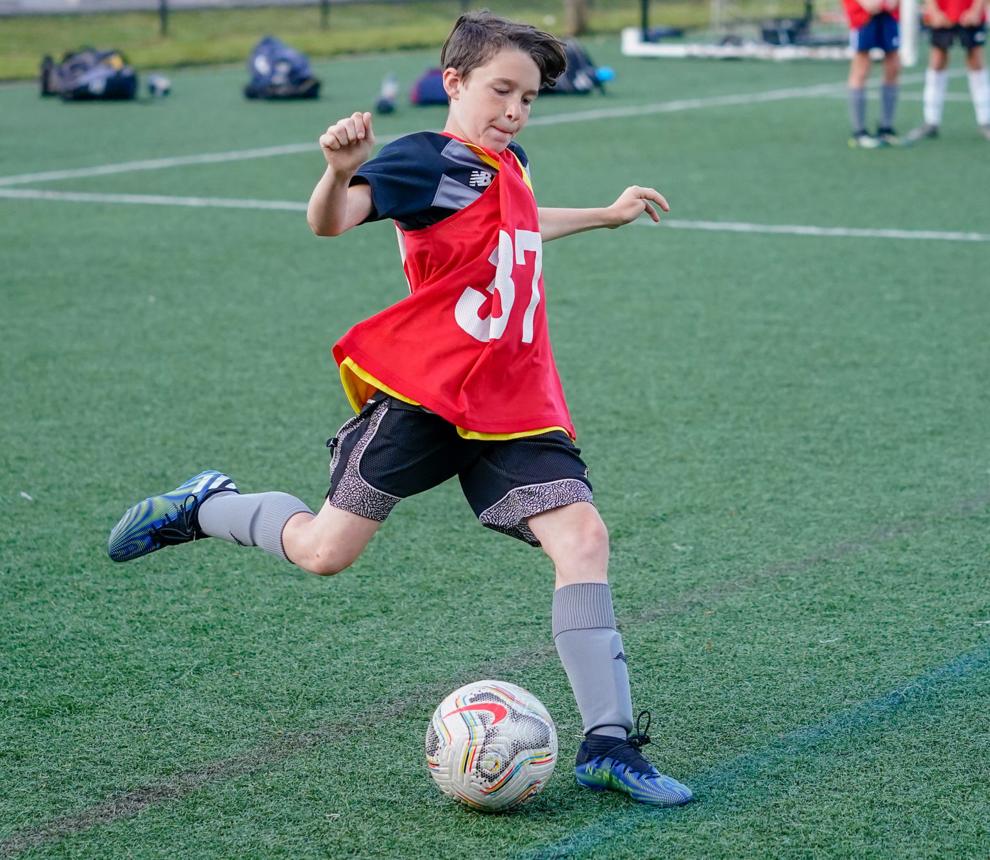 BOONE — Top flight organization usually invites participation, especially when it comes to youth sports. Parents like to know that their children are in good hands, where they will grow and develop.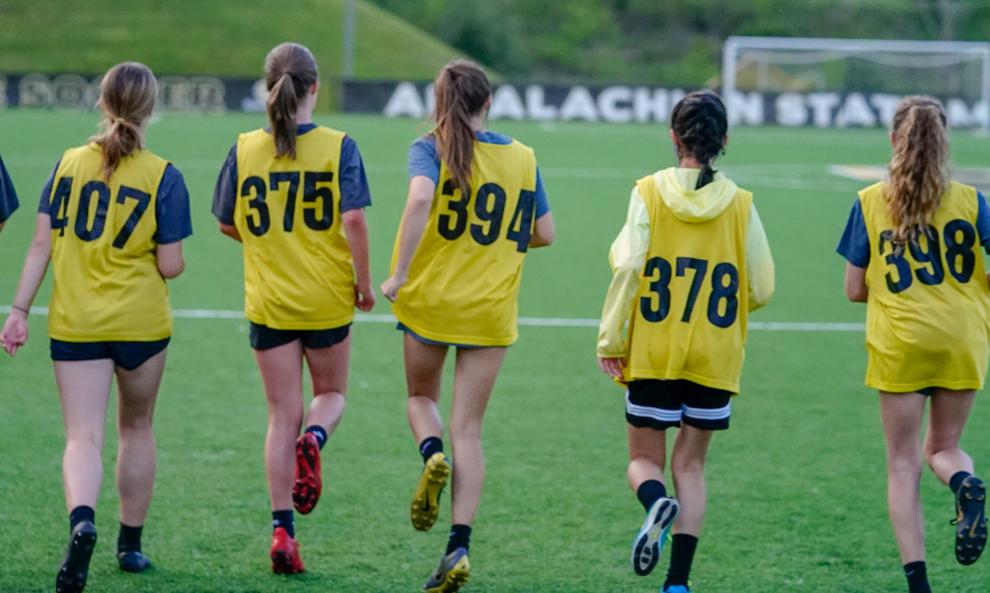 From well-manicured soccer fields to more than 30 well-trained coaches, an abundance of soccer balls for individualized training, an academy for kids even younger than six years old and multi-colored, numbered soccer "pinnies," it is not surprising that some 235 young athletes participated in tryouts for High Country United — also known as High Country Soccer Association — travel teams on May 17-18. Participants were from Under 10 to Under 19 age groups, and all ages in between.
"These are tryouts, but we rarely cut anyone," said High Country United Executive Director Rick Suyao. "Instead, we try to fill out multiple teams in an age group if we have a large number of players interested, and that is for both boys and girls. There have been very few left out because we didn't have enough to fill out a team roster."
Suyao noted that there had been a surge in interest among girls this year.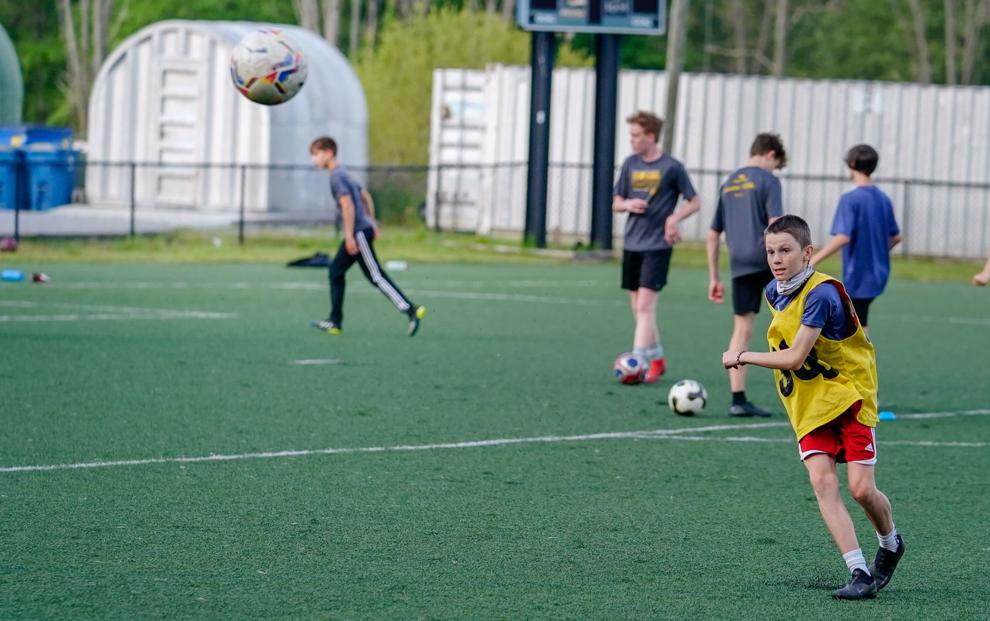 "There are a couple of age levels for the girls where they may be enough for more than two teams. We'll see what we can accommodate, but it is great to see the growing interest in soccer," said Suyao.
High Country United has grown significantly over the years. According to nonprofit information website GuideStar, High Country Soccer Association was formally organized in 2001. Today, it annually fields various levels of youth teams with more than 550 youth and more than 250 adults.
"We are not just about Watauga County," Suyao said. "In fact, we have players from Ashe, Avery, Wilkes and Caldwell counties, too.  One of the great things about travel soccer is that a player's teammates may be adversaries from another school. That is especially true on high school level teams where the skill level is greater and the play is more demanding."
The longtime executive director of High Country United said that, speaking of schools, a youth soccer program like this can have a profound effect on the play
…