Meet Alexandra Flamm, a self-described adrenaline junkie who grew up knowing she wanted to work in the medical field to help save lives.
After receiving her degree in nursing, Flamm landed a job working in a Trauma Intensive Care Unit in the Bronx. Her hospital was located in one of the hardest hit areas when COVID-19 struck in March of 2020. Watching patients suffer from a mysterious virus no one had seen before shook Flamm; it upset her to know there were limits to what she could do to help.
---

Alexandra | Heroes Behind the Masks presented by CeraVe

www.youtube.com

"I have never treated an illness I knew so little about. None of us had. So I couldn't tell patients that we would get them through this. I could only assure them that they would never be alone and we would be there through it all."
However, she didn't let fear stop her—instead, Nurse Flamm found creative ways to offer hope to patients' families during a very dark time. Because she was caring for COVID patients who were sedated and on a ventilator, she encouraged family members standing on the other side of the glass to call her cell phone, which she put inside of a plastic bag and placed next to the patient's ear.
"I always encourage family to talk to their loved ones. I would stand next to them looking at her through the glass door and try to be as honest as possible when they would ask me questions," she said. And if the patient took a turn for the worse, Flamm was there to hold their hand.
"Holding a patient's hand as they are dying because their loved ones couldn't be there was heart-wrenching and comforting at the same time…it felt like a privilege," she said.
Working in a hospital located in a COVID hotspot meant that Flamm and her co-workers were drowning in a sea of patients who needed ventilators and ICU care. It was virtually impossible to keep up. When travel nurses and other healthcare workers began showing up from elsewhere to help, it made a tremendous impact.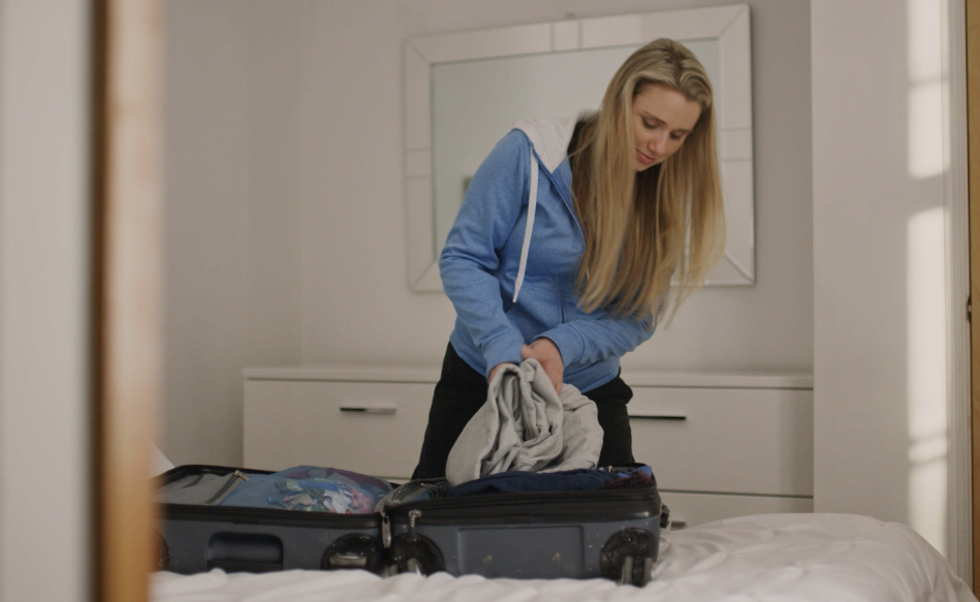 Courtesy of CeraVe
"I truly felt rescued by them, mentally and physically. They had such courage to jump right into a brand new place with no orientation and at the scariest time to be a healthcare worker…I wanted to be able to do that for someone else," Flamm said. "I wanted to go to a hotspot where the healthcare workers felt like they were drowning just like I had, and be able to help them feel rescued. And I wanted to use the knowledge and experience I had gained fighting COVID to help patients elsewhere."
So that's exactly what Flamm did. Once things started to calm down in New York, she quit her job at the hospital to become a travel nurse, flying to COVID hotspots all across the country. "I just wanted to go anywhere where [the spread of] COVID was [increasing]," she said. "It
…