We thought things would be so much better by now.
A year ago I wrote about the future of the airline industry. Along with many other experts, I expected international air travel by this point would still be below pre-pandemic levels but well on its way to recovery.
We are not even close.
After a disastrous 2020, in which passenger traffic globally fell by two-thirds, the International Air Transport Association's latest forecast (published in February) doesn't expect this year's total traffic to be more than halfway back to pre-pandemic levels. Full recovery isn't expected before 2023.
For some countries it might be even longer.
Deloitte Access Economics in Australia, for example, published a report on Monday predicting international air travel may not fully recover until 2024; and that prediction was locked in before the Australian government announced on Sunday it was abandoning its target to have all Australians vaccinated by the end of October – a time frame on which the opening of international borders was predicated.
That's particularly bad news for Qantas, Australia's main airline, which last year hoped to resume international operations by July. Now its plan (announced in February) to restart 22 of its 25 overseas routes in November also looks unlikely.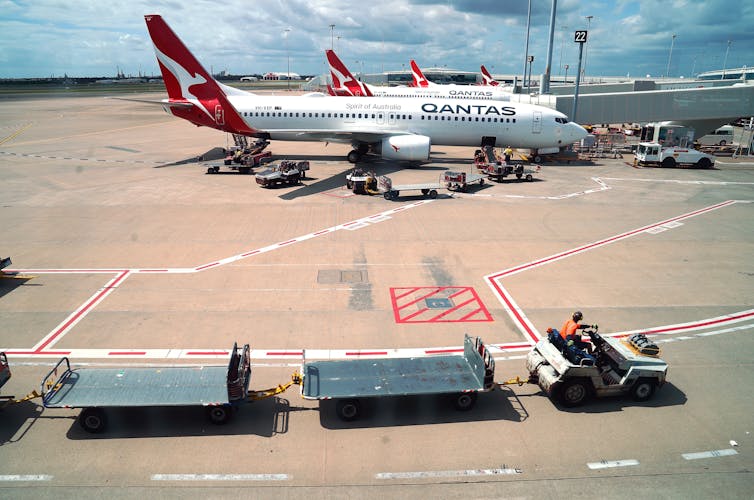 No large-scale bankruptcies
But things could be worse.
A year ago I (and others) expected many airlines to fail as prolonged revenue losses strained their liquidity positions beyond breaking point. I was wrong.
According to aviation and travel analytics company Cirium, 43 airlines went out of business in 2020. But this was fewer than 2019 (when 46 carriers went bust) and in 2018 (when 56 airlines went out of business).
Most of the bankruptcies were smallish regional carriers, such as Britain's Flybe or AirAsia's Japanese subsidiary AirAsia Japan.
So far no mid-sized and larger carriers went out of business, though a few have come close. For example, Thai Airways and Columbia's Avianca (Latin America's second-biggest airline) requested bankruptcy protection. Australia's second major airline, Virgin Australia, also went into voluntary administration but was saved from collapse – at least temporarily – by being sold to US private equity firm Bain Capital. These are the kinds of airlines I expected to collapse a year ago.
---


Read more:
Cutbacks may keep Virgin Australia alive for now, but its long-term prospects are bleak


---
But at what cost?
The main reason for the lack of large-scale airline bankruptcies has been government assistance. The International Air Transport Association's latest tally puts the amount of state aid to airlines globally at US$225 billion. That's equal to more than a quarter of the global airline industry's revenues in 2019.
IATA's analysis of the first US$123 billion (published in May 2020) shows about 60% of the aid has been in loans or loan guarantees (with the balance being
…