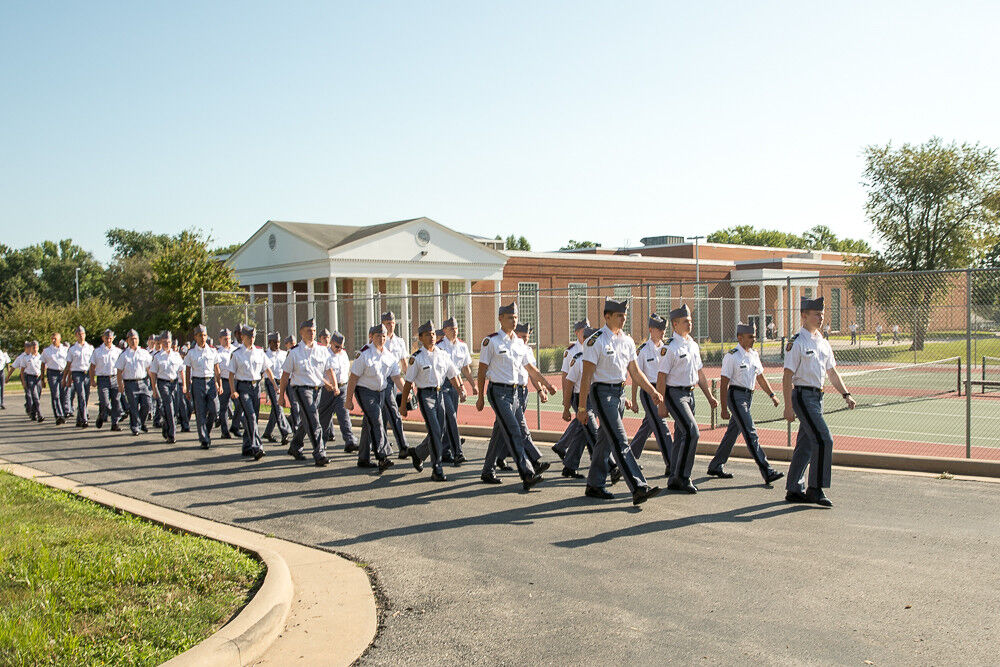 On Monday, August 16, the Missouri Military Academy (MMA) Corps of Cadets began their academic classes for the fall 2021 semester. Cadets have been on campus at the Mexico, Missouri campus since late July, when cadet leaders returned to work with MMA commandant staff to prepare for the upcoming year. Missouri Military Academy is Missouri's only military boarding school for high school and middle school.
                "High school and middle school education for our MMA cadets is more challenging than what typical students participate in, as we challenge and motivate each cadet to realize his full potential," said MMA President Richard V. Geraci, Brigadier General, USA (Ret). "Cadets participate in our 360° Education – in an environment marked by structure, self-discipline and accountability – to help them take command of their lives."
                According to Geraci, MMA anticipates 195 to 220 cadets to be enrolled for fall 2021 classes by October 1. The arrival of international cadets who are awaiting visas, with travel to the U.S. hindered by the COVID pandemic, will impact the final number. COVID in some areas of the United States is also impacting cadet arrivals.
The fall semester started with cadet leaders participating in an intensive 9-day leadership training camp, and a week-long prep into the Academy's military educational model, prior to the first day of academic classes, for all cadets. During that time, cadets received their first haircuts of the year and were issued uniforms, began athletic practices and underwent training with Commandant of Cadets Rick Grabowski, Colonel, USMC (Ret).
…