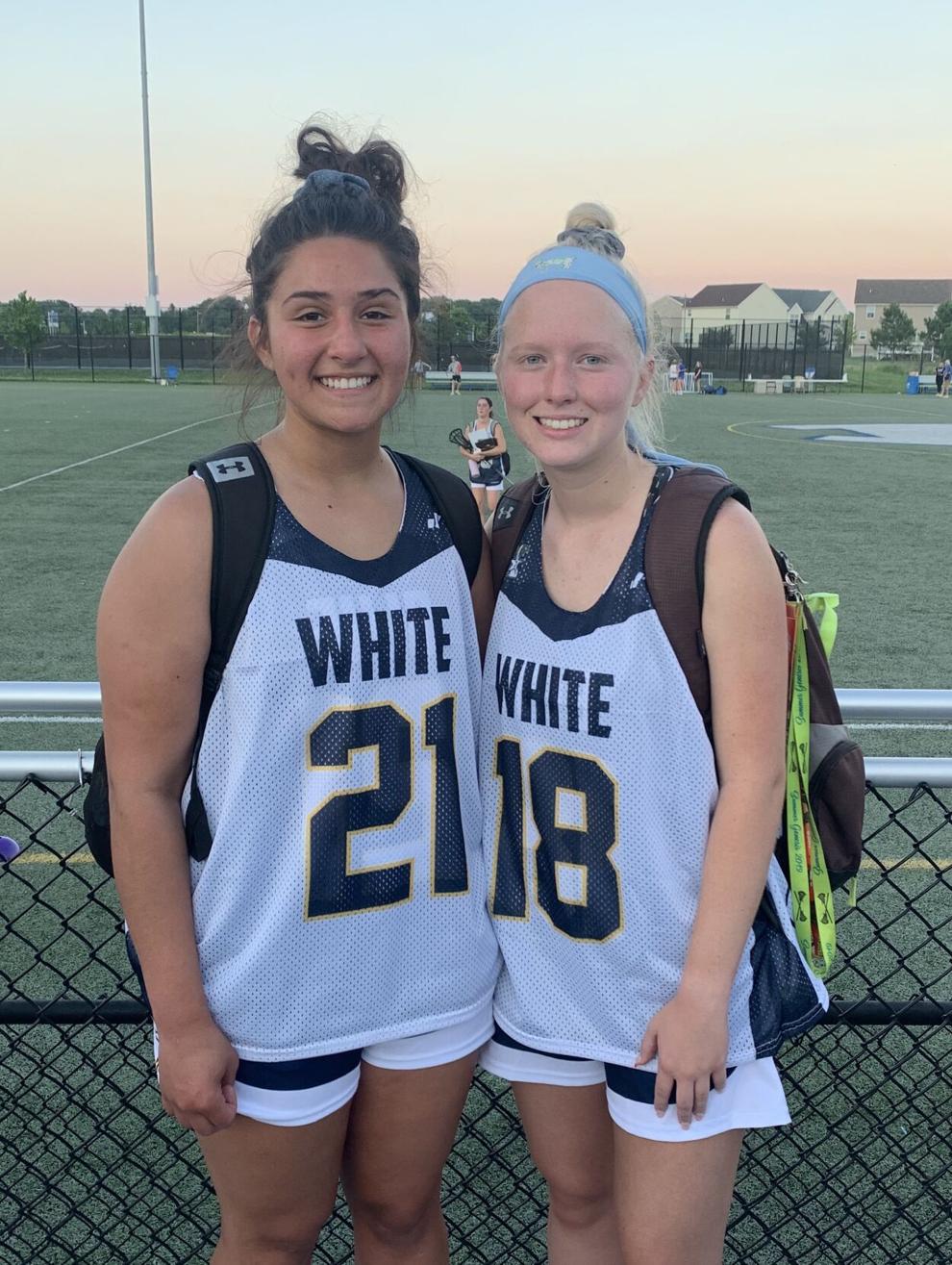 It was their final chance to play amongst their in-state peers, and there was no better stage upon which to do just that than the Blue-White Senior All-Star girls' lacrosse game on Tuesday, June 15, at Dover High School.
A pair of recent Indian River High School graduates — Victoria Von Ziethen and Drew Szlasa — were a part of the showcase of talent from up and down the First State as members of the White team.
The Blue All-Stars had trailed for most of the contest, but they were able to take it to another level when it was needed in picking up the 12-10 win.
The White squad featured players from Padua Academy, Tower Hill, A.I. du Pont, Tatnall School, Smyrna, Sanford, Delaware Military Academy, Wilmington Friends, Indian River, Caravel Academy, Dover, St. Andrew's and Polytech.
The Blue team consisted of players from Concord, St. Mark's, Sussex Academy, Cape Henlopen, St. Georges, Newark Charter, Ursuline Academy, Caesar Rodney, Brandywine and Archmere Academy.
"I personally really, really liked it," said Von Ziethen, who is still undecided on where she will be attending college in the fall. "I thought it was great playing with people that were super-skilled, and everyone was really laidback. No one got frustrated with each other, and we all got along."
Like Von Ziethen, Szlasa said she thoroughly enjoyed her final time playing scholastically in the state.
"I thought it was a great way to end my high-school career," Szlasa admitted. "I thought it was a great honor to represent Indian River. I didn't really care who won or lost. I thought it was really great to see all of my travel teammates that I've played over the years. I was really happy to end it with them because they were the ones that really helped me to love lacrosse."
Boys' lacrosse
Indians well-represented in North-South game
Recent Indian River High School graduates Ryan Furman and Ben Spencer were both selected to participate in the North-South Senior All-Star game, which took place back on Tuesday, June 15, at the Delaware Turf Complex. IR head coach Dave Spencer served as the head coach of the South team.
The South squad defeated the North, 12-11, in overtime, with Sussex Tech's Ben Yelverton scoring the game-winner four minutes into the sudden-death extra-time.
In addition to the IR duo, the South showcased players from the Henlopen Athletic Conference, as well as Hodgson, Red Lion Christian, MOT Charter, Appoquinimink and First State Military. The North team featured All-State players from Salesianum and Sanford.