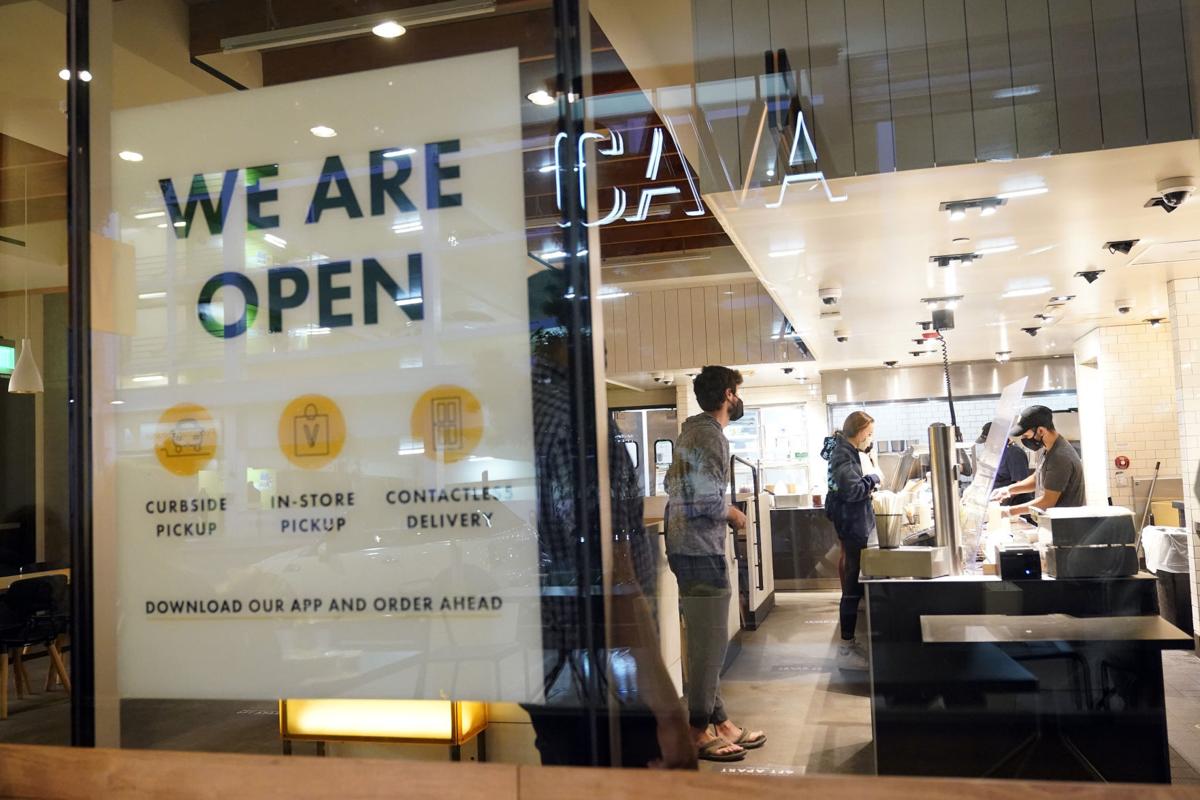 SACRAMENTO, Calif. (AP) — California employers added 119,600 new jobs in March, the second straight month of growth following a topsy-turvy year of enormous losses and inconsistent gains during an unpredictable pandemic.
New unemployment claims, both for traditional employees and independent contractors, are at their lowest levels since the pandemic began more than a year ago.
Restaurants and hotels, which have weathered heavy losses during a year of stay-at-home orders, accounted for more than half of the 260,600 jobs added in the state since February. Experts said Friday that's a sign the world's fifth-largest economy is exiting the pandemic-induced recession and entering what is likely to be a prolonged recovery.
"This healthy job number heralds the beginning of the end of the pandemic," said Sung Won Sohn, a professor of finance and economics at Loyola Marymount University.
In San Diego County, the leisure and hospitality industry accounted for more than half of all new jobs in March. That included the 30 new hires at Blue Bridge Hospitality, which operates nine restaurants in the area. Owner David Spatafore said he has had to increase wages as much as 25% to attract employees, and he still needs to hire 40 more people.
"I think it's going to be like the roaring '20s when it comes to this summer," he said. "This is going to be one for the record books. We've got to be ready."
But if historic patterns hold, it will likely be years before California recovers the jobs lost during the pandemic. Prior to March 2020, California was riding a record wave of 10 consecutive years of job growth following the Great Recession. But the state lost 2.7 million jobs in March and April 2020 after Gov. Gavin Newsom issued the nation's first statewide stay-at-home order because of the coronavirus.