The league debutants boast of the best defence in the competition this season.
For a young 23-year-old, yet to make it big in the Indian Football circuit, Melroy Melwin Assisi has been to quite a number of clubs already including Indian Super League side Chennaiyin FC, his home for over two years. These days he is on loan at Rajasthan United, the club making its debut in I-League 2021-22. Debutants they are, but Rajasthan United are already playing like they have always been here.
Eight games into the season, the club from Jaipur — first from the state to feature in the I-League — sit pretty at fifth with three wins and six clean-sheets and just one loss. Their sole defeat came in their debut game against RoundGlass Punjab, where Francesc Bonet's side played with just nine players due to registration restrictions. However, the defeat notwithstanding, Rajasthan United have performed beyond and above expectations. They boast of the best defence in the league with only three goals conceded in eight matches.
Melroy has started three of those, including Saturday's 2-0 win over TRAU FC that took RUFC's count to 13 points. He initially started as a centre-back but is now deployed as a holding midfielder in a double pivot. Playing in midfield is what Melroy prefers mostly, but was used in defence during his years with the youth teams of Mumbai FC and Chennaiyin FC.
Khel Now caught up with the young footballer for a chat on his season so far, move to Rajasthan United, I-League experience and more. Here are the excerpts from the interview:
Tell us about your introduction to football.
Melroy Assisi: I actually started playing football at the age of 11. It started with a couple of school tournaments like the Subroto Cup, other inter-school tournaments, etc. Then at the age of 14, I went on to represent the state team (Maharashtra) at sub-junior nationals —Coca Cola cup.
I learned a fair bit about Indian football and professional clubs from the state nationals. I would often travel to Mumbai for trials after my classes and soon I was picked for the Mumbai FC Youth team. It kick-started my professional career. I knew then that this was where I wanted to be, I wanted to make a career in football.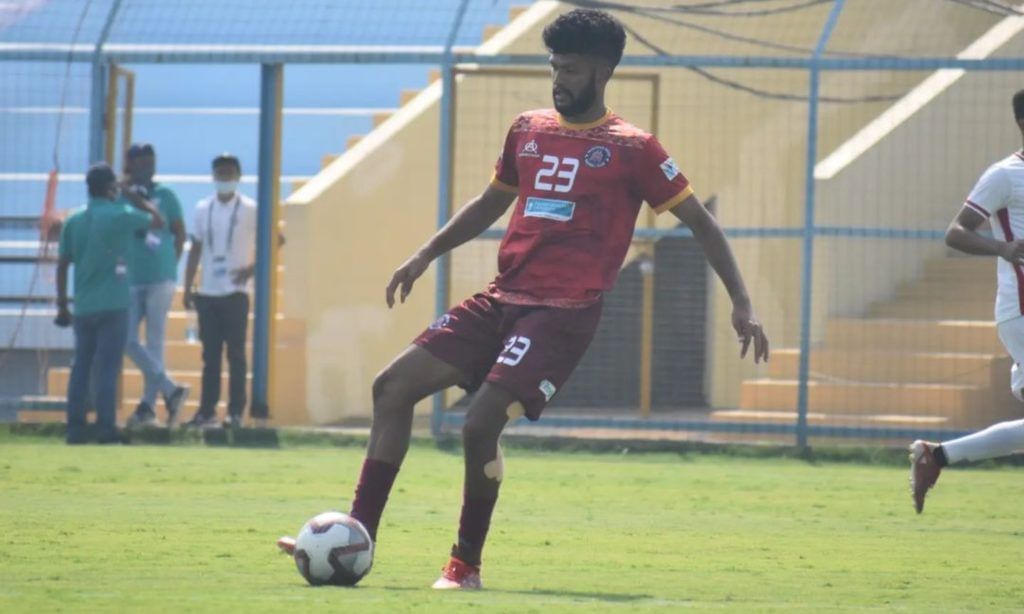 How did you become a centre-back? Is it what you always wanted to be?
Melroy Assisi: If you are asking for my favourite position, it will always be in midfield. I started there and it was only after my move to Mumbai FC that I started playing in defence as a centre-back. A good passing sense and tackling ability meant the coaches there saw a defensive midfielder in me and transformed me into one.
But if you ask me now, I would answer that I am comfortable playing in both positions according to the requirements of the team. Of course, I play mostly as a centre-back these days and in midfield on occasions. However, playing as a central defensive midfielder would always be my favourite position.
For a 23-year-old, you have been to a number of teams (Hyderya Sports, Real Kashmir, Chennaiyin FC). Does changing clubs frequently affect a player's growth Or is regular game time more important for a fledgling career?
Melroy Assisi: Regular game time is very very important for young players to grow. Signing for big teams and training with foreigners as well as national stars is good, but young players will only realise their true potential with more gametime and more competitive matches. This isn't saying that staying at a club for years is bad. If you are happy and respected, then excellent. But to reach greater heights, you have to be open to new challenges and move out of your comfort zone.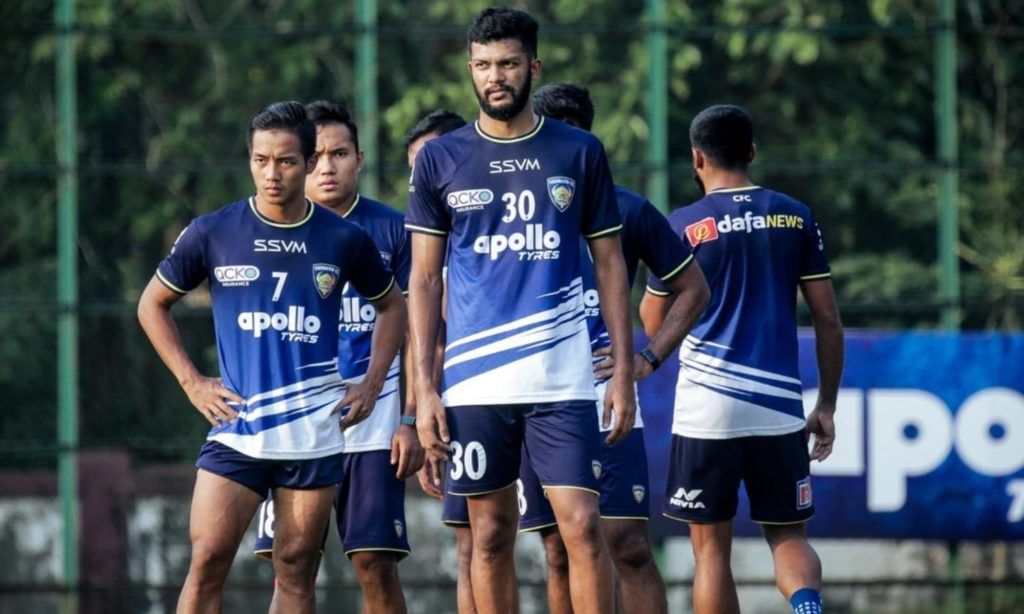 Tell us the reason behind the move to Rajasthan United from Chennaiyin FC?
Melroy Assisi: The reason behind it is plain and simple — More game time and matches. Playing in the I-league is good for experience.
How has your time been so far at Rajasthan United, the newest entrant in the I-League?
Melroy Assisi: Rajasthan united is known for its fighting spirit. We have all seen how the club performed at I-league qualifiers (which RUFC won to secure a historic I-League berth). I'm having a Good time at the club. The management, coaching staff, players are all like a family and respect each other. We don't have any pressure on the field, players have the freedom to play.
How is it playing with Mauro Dos Santos, a player with La Liga experience? Does he share his experience?
Mauro Dos Santos has a four-year experience of playing in the La Liga with Eibar, Almeria and Leganes. He has also played in various divisions across Spain. The 32-year-old also represented the Argentina U20 team on five occasions.
Melroy Assisi: It's always Good to play with a player of that calibre. There is a lot to learn from him. The confidence and calmness he has with the ball and his distribution ability. He brings a lot of experience to our side. Off the field, he is a very jolly person.
What is Rajasthan United's realistic target from this I-League season?
Melroy Assisi: For me, I feel we're title contenders, we are not just here to participate. We have a pretty balanced side, including good quality foreigners from around the world, experienced and young players.
Yes, Rajasthan united is a newly promoted club to I-league. But the way our team is performing, I would say, Rajasthan United are the 'dark horses' of this league season.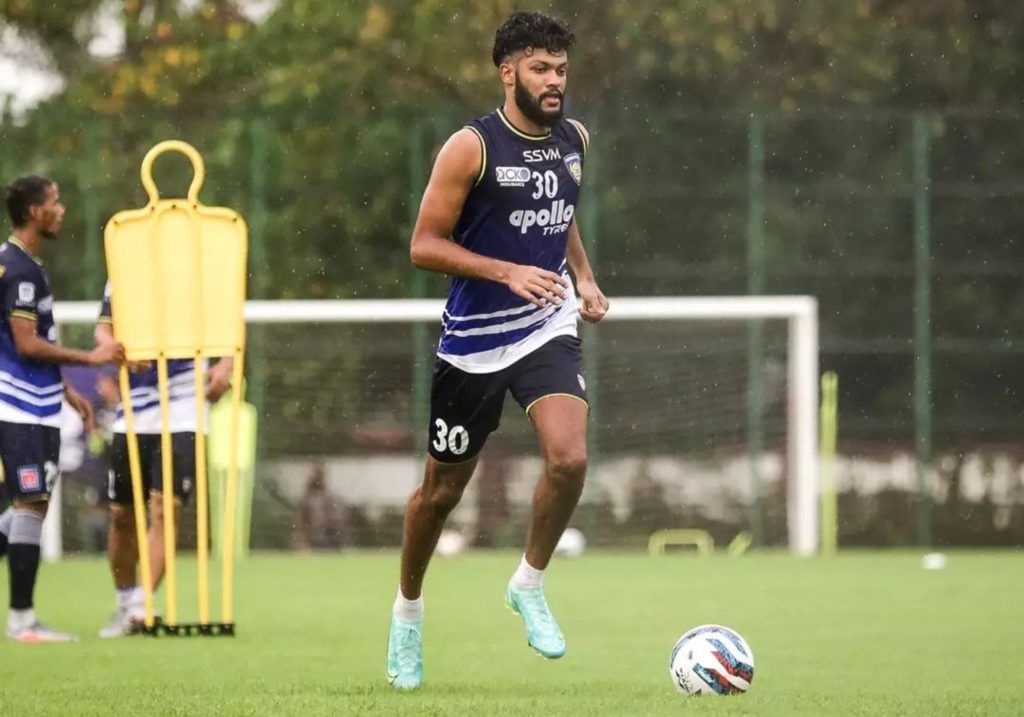 Tell us about your time at Chennaiyin FC. You spent a number of years with the club's youth team. How was your experience there?
Melroy Assisi: I had a good time at Chennaiyin FC. The club is very professional, whether it be the reserve side or the first team. The setup is really good. I learned a lot at the club. It is a dream for many young Indian footballers to play for the two-time ISL champions.
How difficult is it living and playing in the bio-bubble? Does it affect your performance on the field?
Melroy Assisi: Yes, it is very difficult to live in a bubble, it affects you physically and mentally. There are a lot of regulations and limitations in the bubble. Living in the same space and not being able to move around does affect you mentally and also impacts your performance at some point.
No players are enjoying matches being played in the bubble. It is impossible for players to give their 100% and this is our second season inside the bubble. So yeah, it is difficult. Hopefully, there wouldn't be anything as such next season. Football is a game of the masses, played for the people to enjoy. Without the spectators, fans it isn't complete.
Where do you see yourself next season?
Melroy Assisi: Unfortunately, this is something I cannot discuss at the moment. I believe in focusing on one step at a time. For now, my goal is to help the team (Rajasthan United) win the title and we'll see how it benefits me next season. At the moment I am a Rajasthan United player. About my future? We'll see when the season ends!
For more football updates, follow Khel Now on Twitter, Instagram and join our community on Telegram.