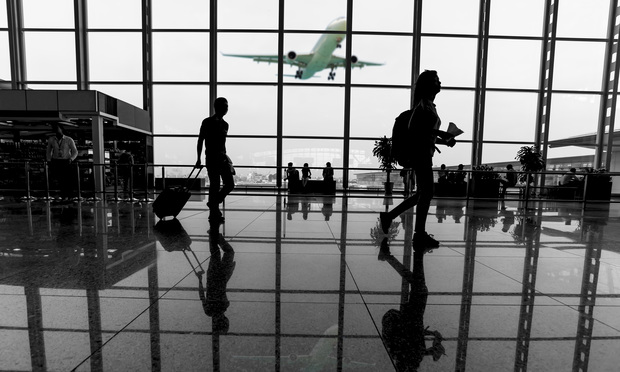 Nearly half of Americans have paid fees or other costs associated with a voyage that would have been covered by travel insurance, according to a survey from battleface, Inc.
The most common charges that could have been covered by a travel insurance policy stem from trip cancellations, changes to travel dates or times, and costs associated with lost or delayed luggage, the travel insurance provider reported.
"As travel resumes and airlines and hotels bring back cancellation or change fees, it's more crucial than ever to have travel insurance. If 2020 taught us anything, it is that plans can change and that the unexpected does happen," Sasha Gainullin, CEO of battleface, said in a release. "We are confident that COVID-19 has brought on a shift in the way Americans perceive travel insurance and that soon purchasing insurance for any kind of trip will be as normal and ingrained in the traveler's mind as selecting a seat for a flight.  We would urge travelers to check international entry requirements as many countries are now asking for proof of travel insurance upon entry."
Priorities for policies
When it comes to buying travel insurance, 44% of U.S. consumers said coverage for cancellation or delay is the top priority, battleface reported. Policies that cover medical expenses (other than COVID) were vital for 32% of travelers, while 31% said the same about insurance for personal accidents that occur abroad. Coverage for lost or delayed luggage was crucial for 30% of respondents, and 26% said plans that cover travel back home in the case of emergency were vital.
While the pandemic highlighted the necessity of travel insurance, battleface reported the demand for these types of policies has increased slightly. Around one-third of travelers said they are more likely to purchase a policy now than before the pandemic when taking a trip aboard. When it comes to domestic trips, 35% of consumers said the same.
Related: