Faster than you can say Big Sixteen Conference, college sports as we've known it is changing right before our eyes, with football coaches now making $10 million-plus a year, the Big Ten expanding to the West Coast and fans paying players no longer off-limits.
What next? We asked a panel of insiders: When you gaze into your crystal ball, what does the college sports of 10 years from now look like?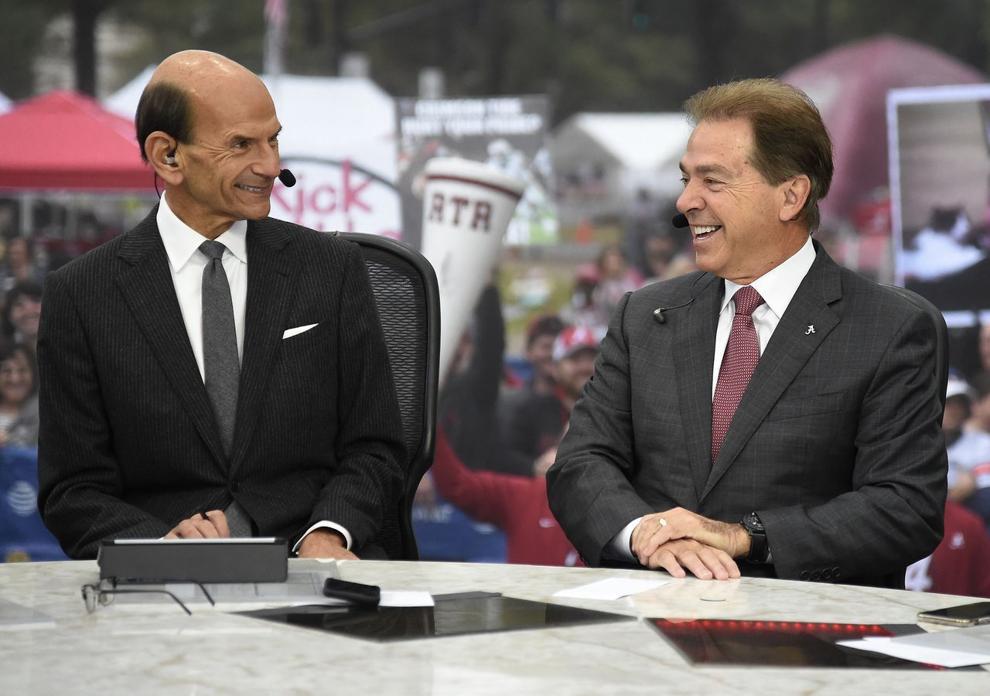 ESPN college football insider PAUL FINEBAUM, who hosts the South's most popular sports radio talk show
"It will be unrecognizable. There will be two leagues — the Big Ten and SEC — with both likely having 20 schools and bringing in $150 million annually from television. They will play each other for the national title.
"There will be other quality leagues, but more likely resembling the MAC — respectable football, but clearly way off Broadway.
"Players will be making more money and possibly even sharing a small piece of television revenues. And attendance will continue to plummet — not because of disgust from the public toward players profiting but from the administrators having sold their souls."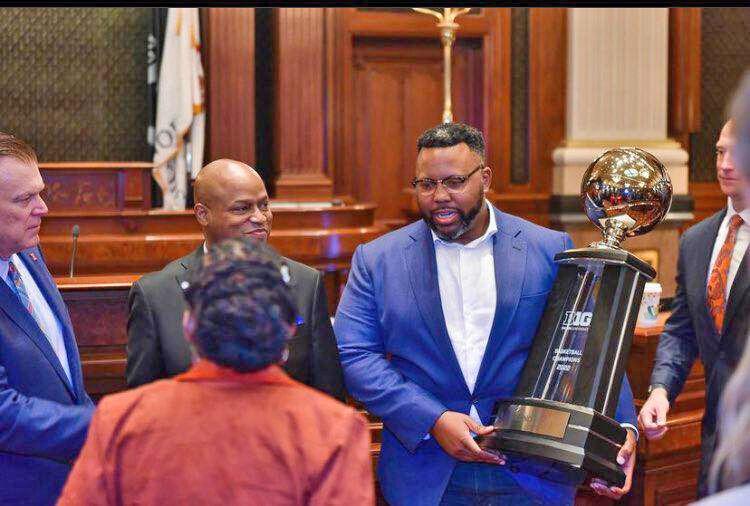 KAM BUCKNER, former Illini football lineman and current state representative running for mayor of Chicago in 2023
"College sports are going to look markedly different in the traditional revenue-generating sports — we are already seeing what will most likely turn into a configuration of four 25-team super-conferences.
"I think the NCAA will get more pushback from advocates and even athletes for purporting to be mission-driven, but really being money-driven. The lack of competition for the NCAA will begin to come to the fore; the fact that they are literally the only game in town has allowed them to be slow, recalcitrant and reactive instead of forcing them to lead on important issues: gender-based violence, Title IX, NIL (Name, Image, Likeness) and social and racial justice.
"Eventually, another collegiate athletic association that is more student-athlete-focused will emerge and force the NCAA to operate differently — pay attention to the larger HBCUs, which have already begun to show us a model on how to buck the traditional system.
"If one or two intrepid, bold programs band together to tell the NCAA that they don't need them, the flood gates will open.
"The idea of 'amateurism' will also be challenged in ways it has not before, both in the courts, Congress and the practical application. It is going to be a wild decade for college sports."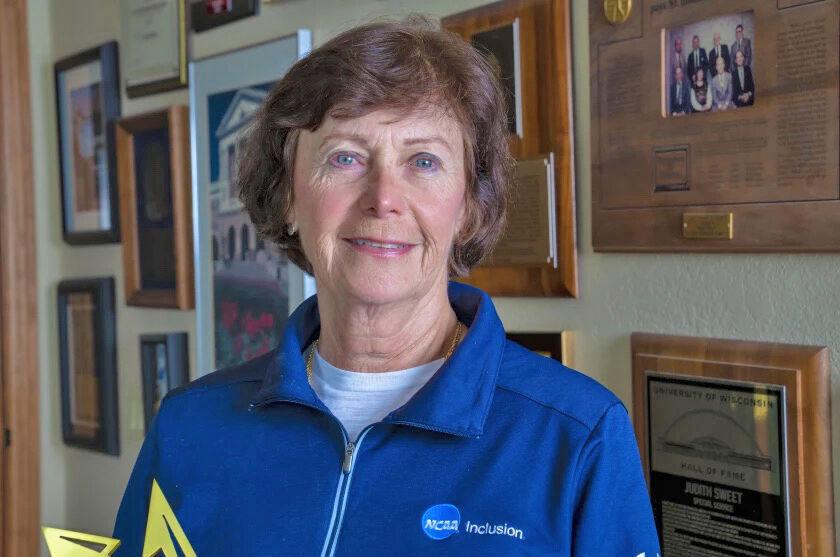 JUDITH SWEET, the first — and thus far only — woman to serve as NCAA president (1991-93)
"Given the events of the past couple years, I suspect that all crystal balls are exploding. I'm confident that college athletics will look different in ways we might not even imagine.
"My true hope is that we keep our focus on the education and welfare of our student-athletes and we do things equitably for our male and female athletes.
"I also hope that we maximize healthy opportunities for both men and women."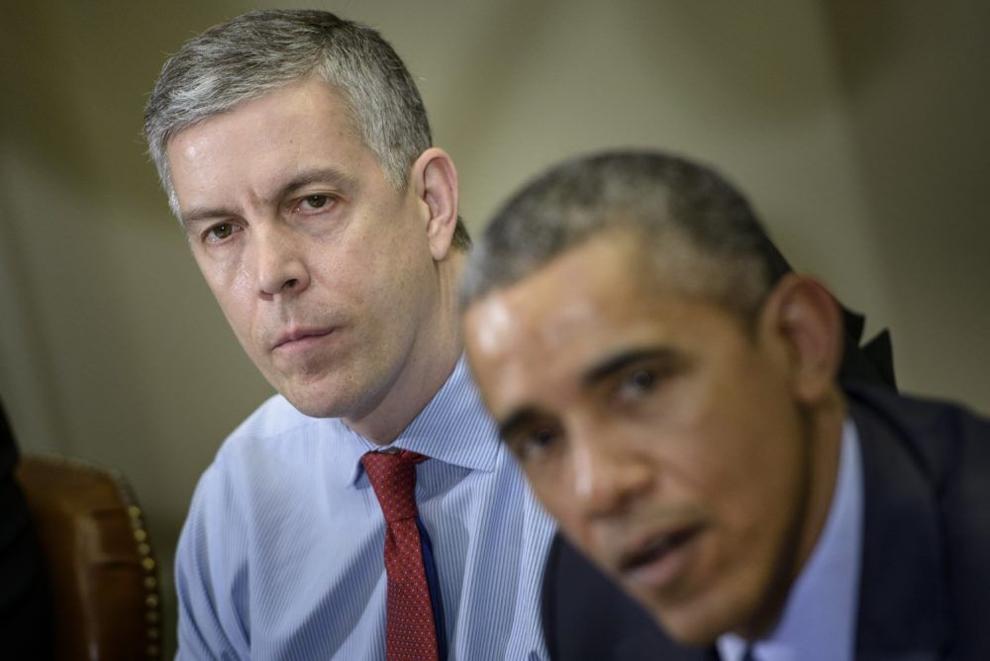 ARNE DUNCAN, All-Ivy League Harvard basketball standout who went on to be Chicago Public Schools CEO, then Secretary of Education under Barack Obama
"We will have two major conferences: each one owned and operated by a TV network.
"The rest of college sports will maintain its focus on the student-athlete experience on and off the court."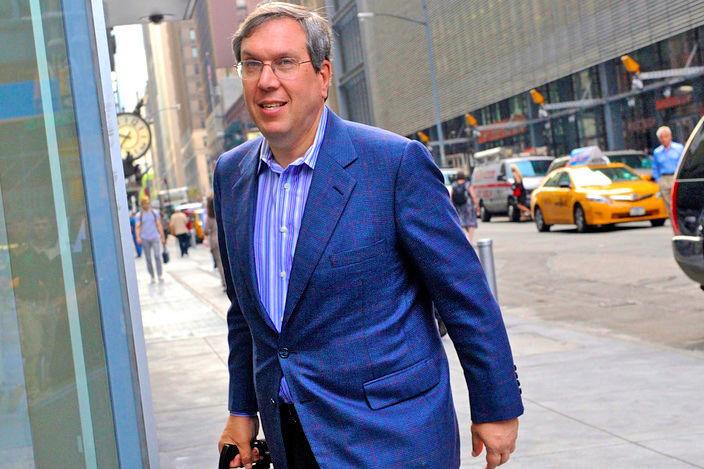 JEFFREY KESSLER, who served as lead plaintiff attorney in 2021's NCAA v. Alston, which ended with the U.S. Supreme Court siding with college athletes over education-related benefits
"The logical and just end point would be the NCAA exiting all regulation of the economics of the big business of Division I college sports and the individual conferences and schools making their own decisions about how to compensate the athletes .
"This will result in a competitive market in which the athletes receive a fair share of the enormous revenues they generate, and the schools and fans continue to enjoy the beauty, grace and competitive spirit of the games the athletes produce.
"The non-revenue sports will continue to be supported — just like they are in Division III, where all the sports are non-revenue — and women's sports will thrive with the assistance of Title IX.
"The athletes will continue to be students and more of them will get a better education.
"Ten years from now, college sports fans will consider it completely natural for the athletes to be compensated, just like fans of professional sports today consider it completely natural for players to have free-agency rights."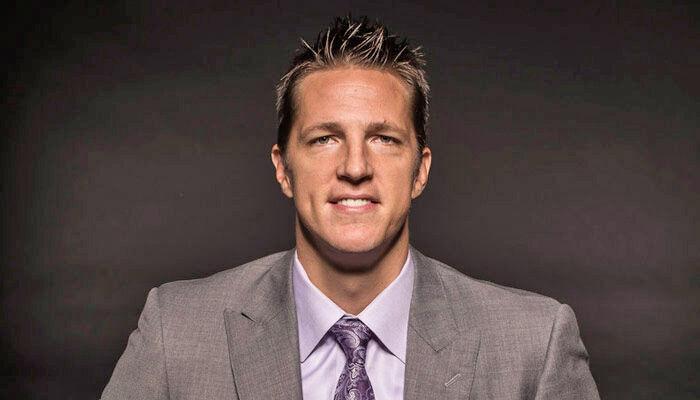 CASEY JACOBSEN, former Stanford All-American who's now a college basketball analyst for Fox Sports
"When I look into my crystal ball for 2032, I see that football finally broke off and became its own self-governed entity in 2025.
"Football had become so popular and the revenue it was generating was so massive, it forced every school and every conference to evaluate things.
"Over the last 10 years, the power dynamic certainly shifted from the universities to the athletes. The NIL rights were so new in 2022 that everything seemed so uncertain. Ten years later, almost every school in 2032 has added staff with NIL roles — general managers for basketball and football, for example — in order to help student-athletes with contract negotiations and business management.
"There are mainstream online marketplaces and websites where fans, local businesses and collectives can find ways to work together.
"College athletes in 2032 are finally viewed as university 'employees,' which grants them certain rights. The players now have more power and a more organized voice and have unionized."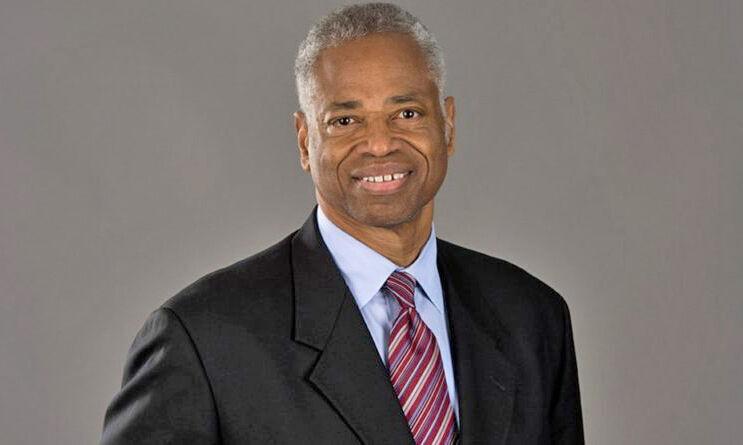 Attorney, former Maryland star and college basketball analyst LEN ELMORE, who's not speaking for the Knight Commission on College Athletics, which he co-chairs
"I see the future of college sports in two different views.
"The first being dystopian, where law and society continue the misguided reliance on defining the concept of participating in men's football and men's basketball, and possibly women's basketball as labor, based solely on the revenue generated by these sports, rather than seeing the benefit of educational opportunity that participation presents to the vast majority of athletes. I know. I was one of those beneficiaries.
"In those sports, education and mandatory academic eligibility to compete would no longer be required. Rather than compelling institutions to conduct themselves like the non-profit benefactors of opportunity they can and should be, institutions, conferences and the governing body would succumb to the money grab and turn these sports towards a professional model of athletes as employees rather than beneficiaries, who are paid salaries rather than receiving the currency of education with benefits that subsidize the true cost of education.
"Eligibility before participating would no longer be required. That dilutes racial equity as well. Black athletes are the largest minority in the sports of DI football and basketball. In fact they are the majority in DI men's basketball. At a time in America where wealth creation and the ability to compete economically is vital to Black community survival, real access to a college degree is an imperative.
"Administrative costs, especially in football, including football and basketball coach salaries, would continue to be the primary athletic department budget line item rather than the education, health and safety related expenses that support the students who play.
"So much outside of athlete benefits would be invested in the revenue generating sports to remain competitive that beyond the super conferences that would arise from a Darwinian evolution that chases the money, smaller institutions and those without football would ultimately cut non-revenue generating sports in order to keep up. Rules to govern revenue generating college sports would change dramatically.
"Professionalizing those sports would beget unionization, collective bargaining, the replacement of Title IX with Title VI as the protection against discrimination thereby weakening the fight for gender equity and the loss of the safety net a meaningful college degree presents to those who enter the sports of football or basketball with dreams of stepping up to the next professional level but are unable to make the grade. Those 'dreamers' represent the vast majority of those who currently play football or basketball.
"The other view — the one I am rooting for — is that college presidents and administrators come to their senses and structure a college sports system that embraces the NCAA's often stated credo describing college sports: Both academics and athletics are part of a total educational experience that is unique to the United States and vital to the holistic development of all who participate.
"To be faithful to these values, the governance bodies in college sports must place greater emphasis on the total education experience by providing greater benefits that protect athletes' opportunity to attain a degree, participate safely, guard their mental health and enable, to the greatest extent, the opportunity for success beyond the classroom or playing surface.
"Certainly, with stricter guardrails that prevent professionalizing college sports, there is room for exercising personal rights like name, image and likeness. The realization of this values-based direction is rooted in institutional integrity and a confirmed trust that competitors have the same values and goals.
"That would mean that institutions, conferences and the governing body would resist the temptation of obscene riches from media rights, etc. that would require abandonment of providing 'a total educational experience … vital to the holistic development' of the participants, all participants, not just those in sports that generate revenue.
"Of the two models I offered, college sports appears to be hurtling headlong towards the former. Before it crash lands, the NCAA or any succeeding governing body in college sports might heed the lyrics written by Jimmy Page and Robert Plant and sung by Led Zeppelin.
Yes there are two paths you can go by, (but in the long run)
There's still time to change the road you're on
"A stairway to a college sports heaven exists where the education, health, safety and success of the athletes are primary. The problem is there is no 'long run.' To avoid a college sports dystopia, change needs to occur now."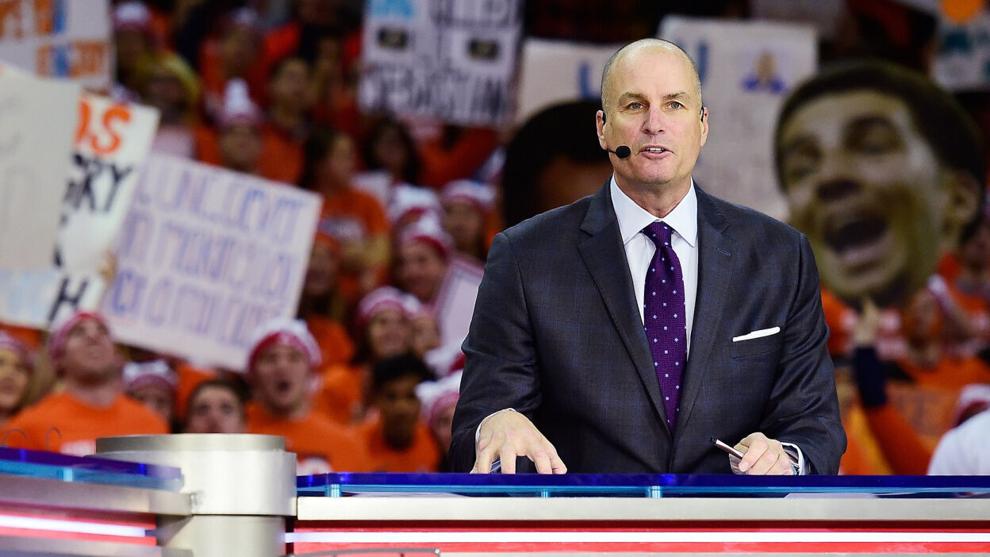 JAY BILAS, attorney, ESPN college basketball analyst and frequent NCAA critic
"The multibillion-dollar industry of college sports isn't stopping or slowing down. We will see change, as we have since competition first began, and it will continue to grow.
"The most recent change, where athletes have been allowed limited economic rights, isn't anywhere near the biggest change we've seen. It's just painted as such because administrators and coaches had maintained total control over athlete earning.
"Those days are over. Athletes' rights will only increase over time as NCAA schools continue to generate billions in revenues."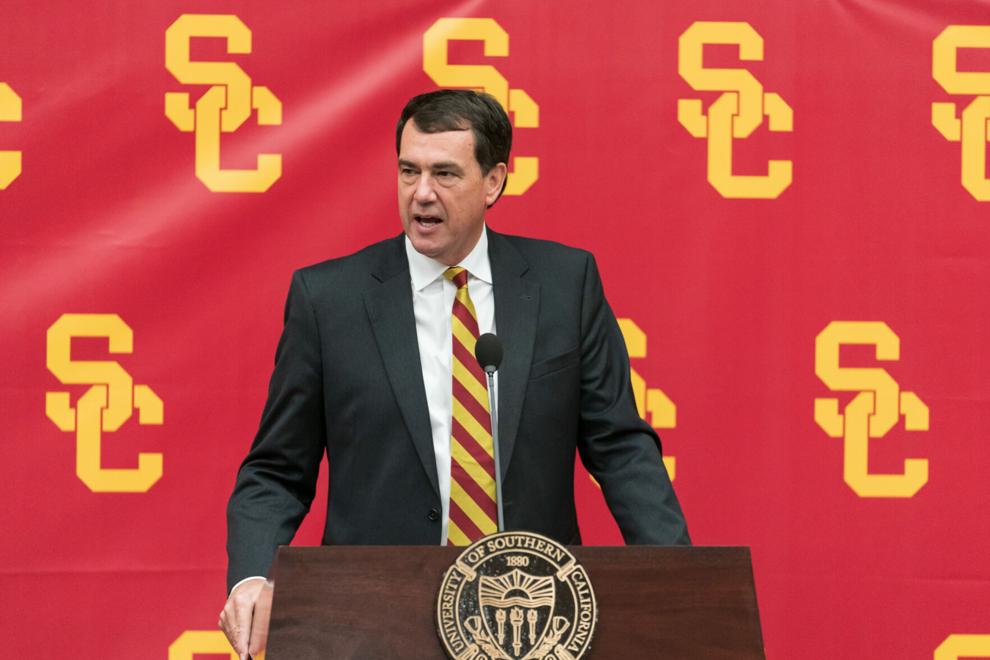 MIKE BOHN, native Illinoisan and athletic director at Southern Cal, which is set to join the Big Ten in 2024
"Intercollegiate athletics have been an integral piece of Americana for over 100 years, and it will continue to be a thought leader in the sports arena.
"In the next 10 years, I believe you will see further innovation and creativity associated with the enterprise.
"We will escalate the lifelong benefits of participation to the student-athlete both on the field and off.
"We will advance our training and safety technology along with our connection to the campus academic experience.
"The alignment with all of our constituents will become stronger and more effective in ensuring we have a vibrant and exciting future."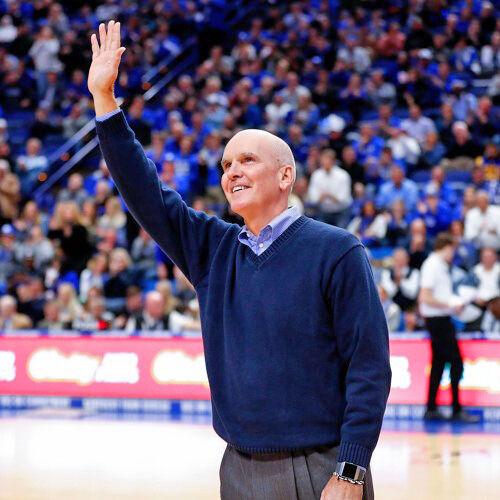 KYLE MACY, three-time Kentucky All-American now a college basketball analyst
"My crystal ball might be cracked. It tells me, looking down the road 10 years from now the landscape of college sports will be much, much different. That statement isn't really going too far out on a limb and here's why.
"When NIL was approved, I believe the NCAA, as well as fans, thought a player would do a commercial for a company and make some — a little extra — money on the side. Little did we anticipate the large sums big universities could raise, or that these big dollar amounts would be spent to entice the best players to their schools.
"For years, the NCAA preached how they wanted to provide a 'level playing field' for all schools. NIL has done the exact opposite. Low- to mid-major schools have no chance to raise the amounts big schools can. The rich get richer.
"Between the NIL and the transfer portal, a college free agency has been created. The concepts of loyalty and persistence — enduring through difficult situations — and many others no longer exist. If I'm not happy, I'll go elsewhere without any recourse.
"I could go on and on providing examples but when do companies and fans decide I am not getting my dollars' worth through my association with this university or individual. Will the college game and the NBA game have any separation? Eventually, doesn't the money diminish?
"College players will also now begin to feel the pressure of having to preform and act 'right' on and off the field in fear of losing their money. No longer will the excuse of 'these are just 18-to-21-year-olds' be enough.
"We have heard talk for the last five or six years, maybe more, of a super conference being created. Something along the lines of the top 16 to 32 schools breaking away from the NCAA and creating their own organization. In other words, the schools that can raise the big money and compete in the newly created free agency market. Away with the NCAA inconsistencies in punishments. These schools, in theory, control each other and themselves.
"Here is where I question my crystal ball.
"I propose creating 16 sport universities across the USA. If you are a good enough athlete or desire to have a career in sports in any field — say a journalist/sportswriter or an announcer — you attend one of these schools.
"Yes, competition to get in would be keen. Curriculum only involves classes that will help you be a professional in your field. No longer will the facade of being a student-athlete be required. Classes for, say, a basketball player would be along the lines of: How to interview 101, check writing/balancing my bank account, evaluating agents, understanding the stock market, how to put a value on a high-end car, accounting 400, jewelry: fake or real, the U.S. judicial system and how it works or, for the future sportswriters, something like how to travel on a small budget, meeting deadlines 100, how to be critical without losing your credentials, color coordinating jackets and ties, and transferring my expertise from the written word to the verbal and visual.
"Then the other universities across the country no longer have to try and compete. Athletic scholarships no longer exist. These students can and will play sports if the school has a team, but only because they love to play, not because they want to make a living playing sports.
"Their success will come from their academic field of choice. Bankers, doctors, engineers etc.
"Just imagine how competitive and exciting the postseason tournament would be then. Four divisions — North, South, East, West — with four schools in each and winners advance to the Final Four. The overall result would be the best of the best in all fields."
KATHY DeBOER, executive director, American Volleyball Coaches Association
"The answer to the question 'Will Congress step in?' is the one that will determine our future. Right now, DI athletics is like a truck loaded with radioactive material speeding recklessly down a highway — and when you look in the cab, there is no driver.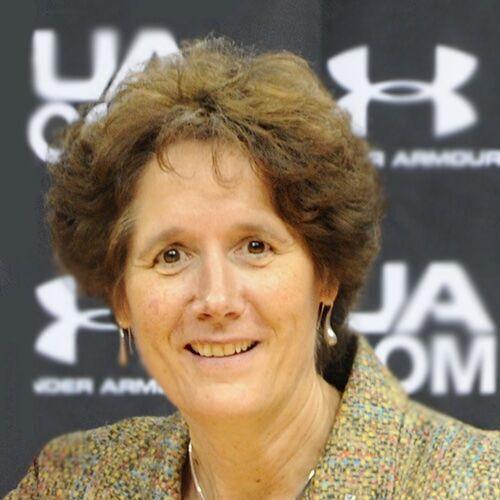 "Presidents and ADs are looking out only for their own interests — see recent moves by Texas, Oklahoma, USC, UCLA — and football, the sport driving the media rights that everyone is chasing, has no leader with authority and no structure that protects the enterprise from splintering apart.
"Further, the combination of NIL and the transfer portal puts men's basketball, the funder of the NCAA, in a 'league' with unrestricted free agency of every player every year and no salary cap. No professional league in the world would last for five years with this funding model.
"I obviously care a lot about women's and men's college volleyball and beach volleyball. We have always been funded in DI by a combination of excess profits from football and men's basketball — at the schools where those exist, i.e. the Power 5; student fees at the schools that are chasing the Power 5 and those using men's basketball and March Madness as their branding tool for drawing attention, TV and fans (the rest of DI).
"Without relief from Congress that allows a semblance of the current model to continue, we anticipate a significant loss of opportunity in DI. As the excess profits go to ever-higher coaching salaries for football and basketball coaches and revenue sharing with the players, the only way the rest of DI can keep up is by downsizing their offerings to a minimum number of sports.
"Men's Olympic sports will be hit the hardest and be the first to go, but we have already seen numerous schools drop women's sports — William & Mary, LaSalle, Stanford, Iowa, Minnesota, Michigan State. Not everyone will be able to raise their way out of the cuts or sue to get their program back.
"Having said all that, I'm actually quite optimistic about the future for volleyball and beach volleyball. My feelings are based on several encouraging metrics.
"First, participation is increasing across all sectors: girls' volleyball is the top team sport — with 462,000 — in U.S. high schools by over 60,000 participants and continues to take a bigger and bigger share of the tall, athletic girls.
"Boys' high school volleyball added six sanctioned state associations in the last three years, added 50 college programs — the only sport to add four in DI.
"Women's beach volleyball has almost 100 teams in NCAA schools and close to 200 teams overall and men's beach is on the horizon with two college programs announced last week. At a time when many youth sports are losing participants, volleyball and beach volleyball are growing robustly.
"Second, we continue to increase our share of the sports media marketplace. You're surely familiar with the fact that women's volleyball is the third most watched sport on the Big Ten Network; women's volleyball is the only sport without a professional league in the U.S. to rank in the top six NCAA championships on ESPN, and volleyball is the only women's sport in U.S. history to go mainstream without a better funded, more popular male counterpart.
"As the media marketplace shifts away from linear TV toward all-access, mobile streaming delivery, women's volleyball is well positioned to deliver a new audience. Both ESPN and BTN report that their women's volleyball audience is younger and more female — two demographics that are very attractive to advertisers.
"Third, the addition of USC and UCLA to the Big Ten opens an opportunity for men's volleyball. The four anchors — Penn State, Ohio State, USC and UCLA — could add the other two Power 5 men's teams — Stanford and BYU — to form a Big Ten men's volleyball conference.
"This league would have audience appeal on all six campuses, but also commercial appeal both in the U.S. and abroad. Many players from these schools compete in professional leagues after college and these six schools provide the bulk of men's national and U.S. Olympic team."
"So, 10 years from now, in 2032, here are my predictions:
"First, the Amateur Sports Act will have been amended, granting intercollegiate athletics a limited antitrust exemption that will cap both coaching salaries and player compensation and requiring colleges and universities to provide health, safely, insurance and other baseline benefits to student-athletes.
"Second, Los Angeles will have staged a massively successful Olympic Games in 2028, with resultant revenue streams of over $500 million that helped shore up the finances of the United States Olympic and Paralympic Committee and most national governing bodies — USA Volleyball, USA Swimming, USA Gymnastics, etc).
"This financial windfall allowed the national governing bodies to partner with colleges and universities to co-fund training centers, coaching stipends and scholarships for low numbers Olympic sports.
"Third, as more data is aggregated on the long-term impacts of youth sports injuries and over-training — and analytics improve for tracking height, weight and speed potential — parents will become more discriminating consumers.
"They will steer their children away from high-injury sports and will reject the 'travel every weekend' culture of youth sports. These trends will help low-injury, healthy-culture, lifetime sports like volleyball and beach volleyball so we will continue to thrive."