Before the Oscars, Check Out These Academy Award Nominated Anime
The Oscars are this weekend, celebrating another year in film. Over the years, the Academy Awards have honored short and long animated features — and once in a while, an anime title lands in its ranks! But how many have you seen?
If you're curious about what's been in the running, why not start here? We've got three award-nominated anime you can stream right now, including the only one (so far) to have won in its category.
Mirai
Mamoru Hosoda is back in the news thanks to BELLE, his animated film bringing together talent from all over the world. But in 2018, Hosoda grabbed the world's attention with Mirai. So much so, in fact, that it landed a nomination at the 2018  Oscars! (Spider-Man: Into the Spider-Verse took the win, so we can't even be mad.)
In Mirai, a young boy name Kun must deal with the birth of his new baby sister, Mirai. He's four, so obviously there are a lot of feelings. But his tantrums begin to coincide with time travel antics: seeing his great-grandfather in the past, meeting his mother as a child, and even meeting a teenage Mirai.
You can watch Mirai now on Netflix.
Spirited Away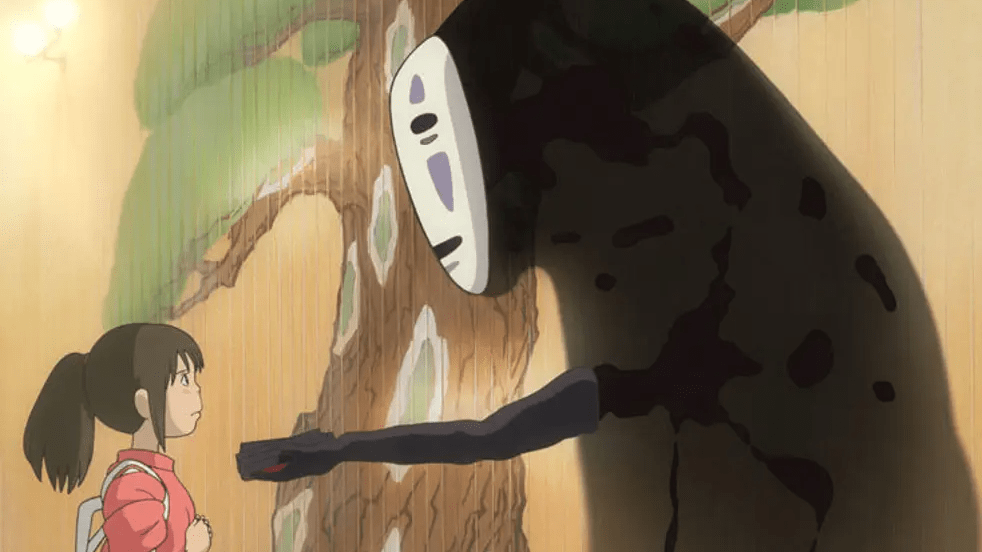 Anime + Oscars = Spirited Away pretty much immediately. It's the first, and so far only, anime to win an Academy Award. But we'd be remiss not to include it, specifically for that reason.
Studio Ghibli sort of corners the market on Oscar nominations, with half the anime to get Best Animated Feature or Best Animated Short nods issuing from the studio. But this gentle 2001 fairy tale landed the win. In it, we follow Chihiro to the bath house of the gods, where she signs over her name and works to break a curse on her parents. It's been one of the most successful anime films, Ghibli or otherwise, before or since.
Check out Spirited Away on Netflix.
"Possessions"
The Oscars also recognize short animation, and a segment of 2013's Short Peace made its way into the category. The project, consisting of four short films and a video game, was overseen by Akira creator Katsuhiro Otomo. "Possessions," directed by Tokyo Ghoul director Shuhei Morita, leads the group — and snagged an Oscar nomination, too.
The short centers on a traveler, who finds himself in an abandoned shrine filled with tsukumogami: the vengeful spirits of discarded, un-repaired things. But our traveler, instead of being scared, decides to repair these worn-out things. Starring Koichi Yamadera in full Zenigata mode as our helpful traveler, it's a surprisingly wholesome ghost story.
!function(f,b,e,v,n,t,s)
if(f.fbq)return;n=f.fbq=function()n.callMethod?
n.callMethod.apply(n,arguments):n.queue.push(arguments);
if(!f._fbq)f._fbq=n;n.push=n;n.loaded=!0;n.version='2.0';
n.queue=[];t=b.createElement(e);t.async=!0;
t.src=v;s=b.getElementsByTagName(e)[0];
s.parentNode.insertBefore(t,s)(window,document,'script',
'https://connect.facebook.net/en_US/fbevents.js');
fbq('init', '701930336609510');
fbq('track', 'PageView');