LEIPER'S FORK – The Grace Christian Academy baseball team advanced out of the first round of the Division II-A Middle Region tournament with a 9-2 win against Davidson Academy Friday at The Clyde in Leiper's Fork.
Jordan Carter, Trace Phillips and Jackson Sleeper all smashed home runs in the victory, while Luke Gill picked up the win on the mound and freshman Hudson Barton earned the save.
Gill pitched five innings of four-hit baseball with eight strikeouts, three walks and just one earned run. Barton came in and struck out three with one walk and surrendered just one hit in two innings of work.
The Lions were coming off a 5-3 DII-A Middle Region District 3 win at Middle Tennessee Christian School on Wednesday. They will host Columbia Academy Saturday at 1 p.m.
Christ Presbyterian Academy earned a 3-0 win over Goodpasture and will travel to Clarksville Academy Saturday in the other regional semifinal. Clarksville Academy claimed a 2-1 win at MTCS on Friday to advance in the double elimination tournament. 
Cade Fuller, Brock Arender and Gill all collected two hits for GCA on Friday with Fuller and Jackson Sleeper each sending two runners home.
GCA opened with an early run and plated three more in the third to take a 4-0 lead. After allowing a run in the fourth, the Lions scored five runs in the bottom of the sixth, triggered by Phillips homer to center to open the bottom of the frame.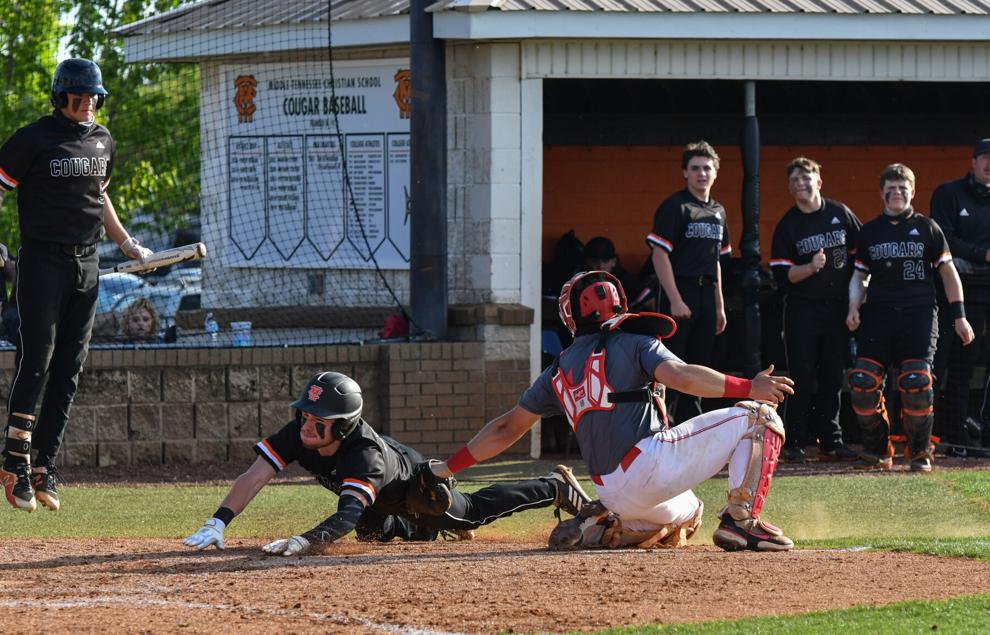 MURFREESBORO – Not satisfied. 
GCA handed Columbia Academy a 5-3 loss on Monday in the district tournament. The two teams split in the regular season.
Grace Christian Academy 9, Davidson Academy 2
DA 000 100 1 – 2 5 3
GCA 103 005 X – 9 11 1
WP – Luke Gill. LP – Kaleb Gupton. SV – Hudson Barton.
DA – Richmond Roberts 2-4, Jared Vetetoe 1-4, Kaleb Gupton 0-4, Peyton Oliphant 1-4, Nic Kropf 0-2, Knox Roberts 1-2, Glenn Seabrooks 0-2, Jagger Goodall 0-2, Luke Heppermann 0-1.
GCA – Jordan Carter 1-4, Cade Fuller 2-4, Parker Wyatt 1-2, Blake Barton 0-3, Gunner Haskins 1-3, Brock Arender 2-4, Jackson Sleeper 1-3, Luke Gill 2-3, Trace Phillips 1-2.
2B – Gill, Wyatt. HR – Roberts, Carter, Phillips, Sleeper. SB – Vetetoe, Gill, Wyatt. Team LOB – DA 8, GCA 7.