If you think La Union has nothing else to offer other than surfing, you're gravely mistaken! Elyu has a diverse set of wonders kept in its nooks and crannies. But if you're staying in Urbiztondo in San Juan, one attraction that you shouldn't miss is Tangadan Falls!
La Union has over a dozen waterfalls spread throughout the province — from the mildly sloping Lang-ay Falls in Tubao up to the little-known Occalong Falls in Luna. But perhaps the most popular of these cascades is Tangadan Falls, tucked in the sleepy town of San Gabriel. Punctuating a portion of the Baroro River, this waterfall has two tiers, each with a natural pool at the base, surrounded by limestone cliffs and giant boulders.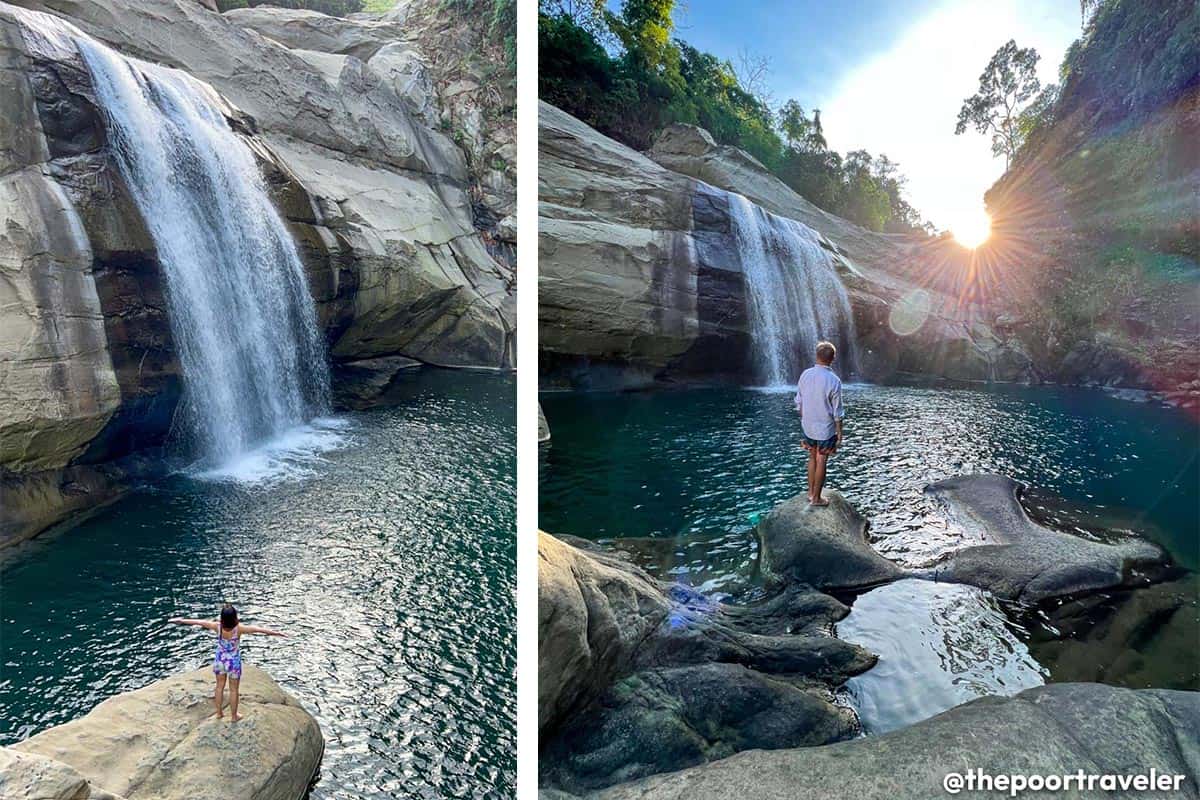 Tangadan Falls is located in Barangay Amontoc in the mountainous area of San Gabriel, La Union. So the first step is to get into La Union. This waterfall is too far for a day trip straight from Manila, so most travelers visit it as part of a greater La Union itinerary. They usually book a hotel or resort in either San Juan (particularly Urbiztondo Beach) or San Fernando City. From here, you can dedicate half a day to this waterfall.
Planning to visit Tangadan Falls soon? Here are some of the things to know before you go.
---
WHAT'S COVERED IN THIS GUIDE?
1. Board a bus to San Fernando.
If you're coming from Metro Manila, the only transit companies that we know carry passengers to La Union directly are PARTAS and VIRON Transport (as of May 2022). Both have terminals in Cubao. You can also find La Union-bound buses at Viron's Sampaloc Terminal.
Board a bus to San Fernando City or San Juan, depending on where your accommodation is located. Most La Union buses terminate in San Fernando City.
Alternatively, if you're staying elsewhere, you may catch a bus bound for Abra or Ilocos instead and alight in San Juan or another town in La Union. (Note that NOT ALL buses allow this, so it's important to ask a staff member before booking a ticket.)
For the schedule, fare and other important reminders, we wrote a dedicated article here: MANILA TO LA UNION BUS TRAVEL INFORMATION! ✅
If you are bringing your own car, just use Google Maps or Waze, then search San Gabriel Municipal Hall.
2. Ride a tricycle or jeepney to San Gabriel Town Proper.
The travel time is about 45 minutes from San Fernando and about 30 minutes from San Juan. Jeepney fare is between P15 and P20 pesos.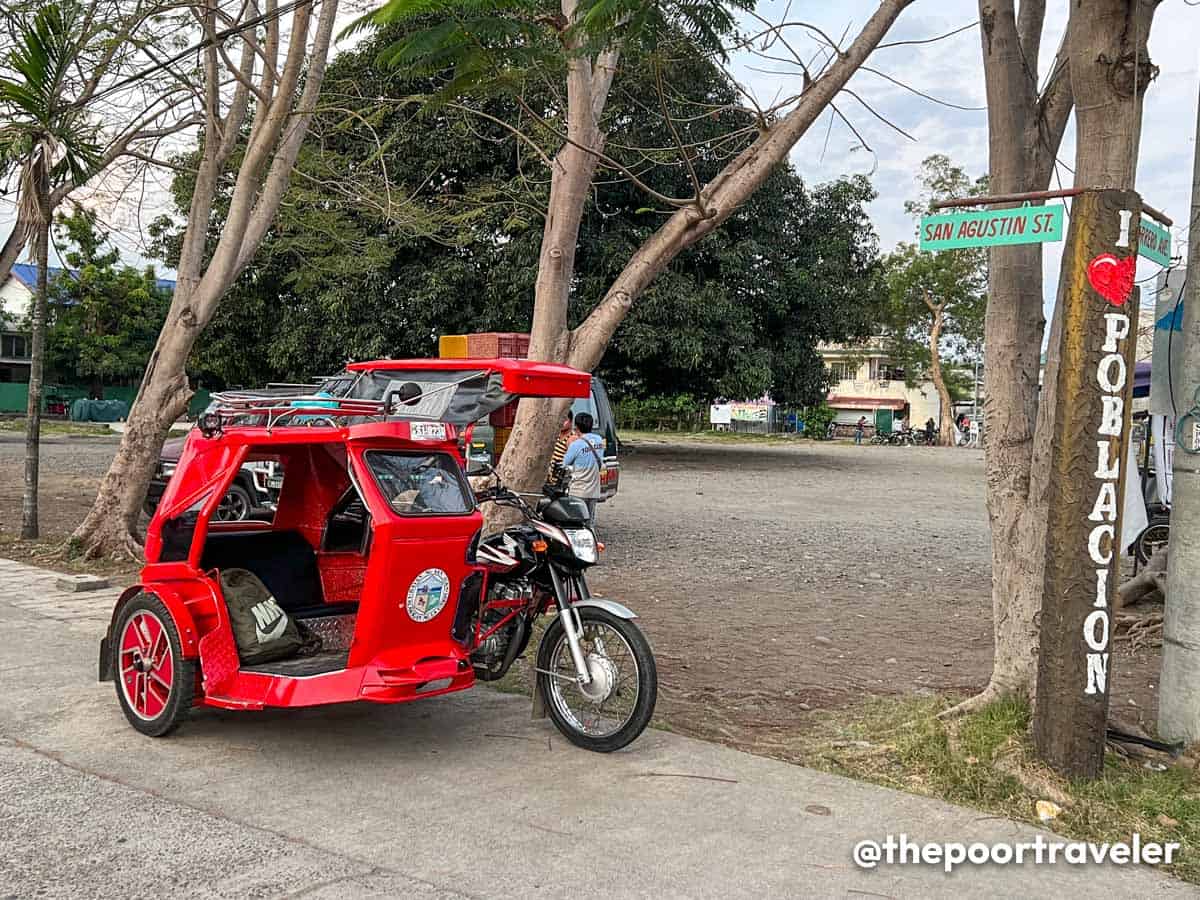 If you're coming from San Fernando, head to Tanqui Transport Terminal to catch a jeepney.
If you're coming from San Juan, go to People's Park, located just across the San Juan Municipal Hall.
A more convenient (but more expensive) option: Hail a tricycle that will take you directly to San Gabriel Municipal Hall. Roundtrip fare starts at P500 if you're solo, or more if you're a group. (We paid P800 for a party
…