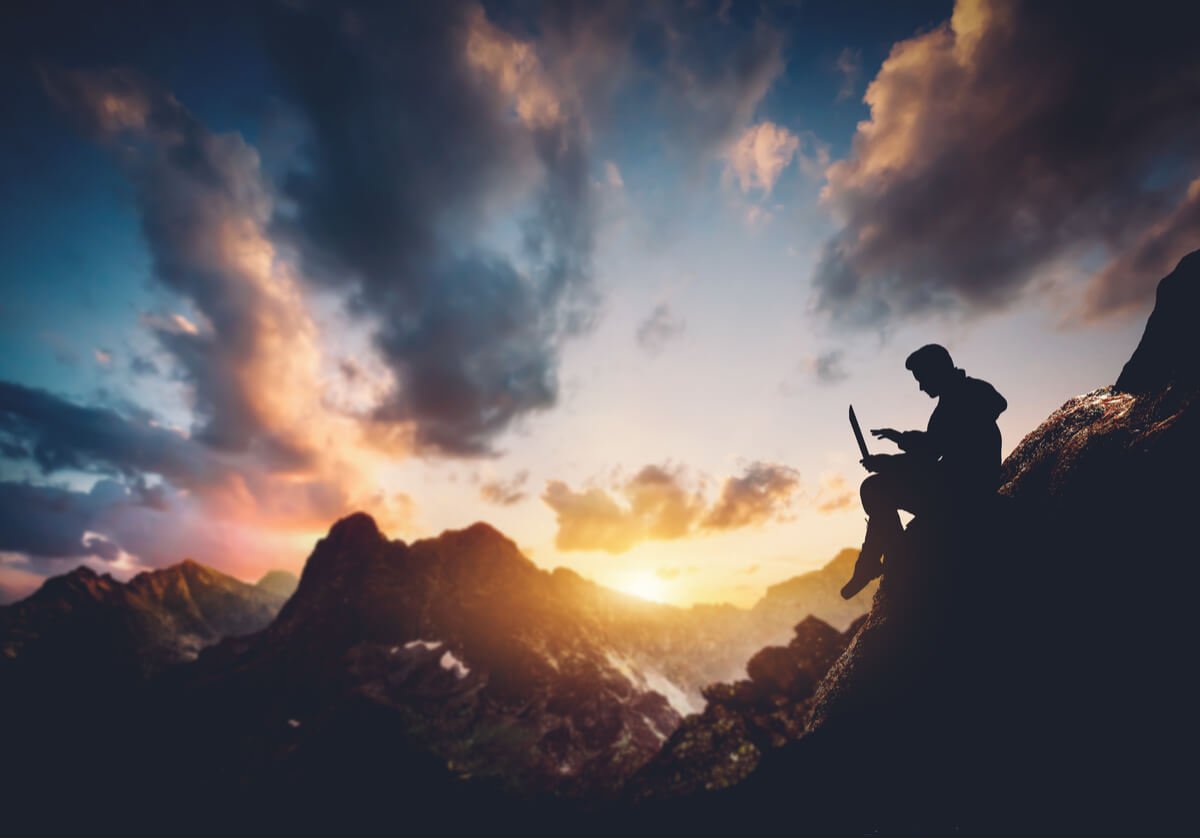 If you love traveling and you get addicted to it, don't think you'll lose so much. At least, you won't lose a job. You'll get a better job. There are many vacation brands today which emerged out of someone's fondness for traveling.
You are not restricted because of work. There are many jobs for you as a traveler. Travel jobs are those jobs you can do without restriction to a particular location. Thus, you can enjoy your holiday abroad by doing any of these:
Be a Travel Blogger:
You can earn as low as $100 to as high as $30,000 monthly. Don't think this isn't true. Starting may be difficult but you'll grow the traffic real soon. As a travel blogger, what you'll mostly do is talk about your experience as a traveler.
On social media networking sites, some have become an authority by merely sharing their travel stories and posting quality pictures of how chilled they are. You can also be a travel blogger by keeping a journal of your activities.
Be a Travel Freelance Writer:
You can make so much by writing stories. You can earn as much as $1 per word for creating fictional and nonfictional characters through your experiences. All you need to do is develop your creative writing ability. Learn how to weave words. You can improve your abilities by reading from literary journals, magazines, and blogs.
Graphic or Web Design:
You can earn about $1,000 to over $8,000 monthly through this. All you need is a solid knowledge of Photoshop, Illustrator, Dreamweaver, and a few others to be a graphic designer. If you want to be a web designer, equip your coding silks. Particularly learn HTML, PHP, CSS, and other web design coding strategies which are on demand. You can even take courses in EdX, Coursera, Codecademy, and others.
Be a Tour Guide:
If you love traveling, you can earn about $1,000 to $10,000 monthly as a tour guide. You already possess extensive knowledge about traveling. You also have access to the internet.
All you need to do is enroll in a tour management institute and get licensed to work as a tour guide. While you may need years of experience, 3 years is enough to get to your feet and earn on your own.
Be a Travel Agent:
You can earn over $3,000 to $6,000 every month through this travel job idea. Travel agents are in charge of everything about traveling. You will help travelers organize their trips, book their flights and hotels, arrange their meals, and do other tour-related activities.
Dropshipping:
You can earn over $100,000 annually with this. All you'll do is help buyers and sellers manage inventory. You'll work as a middleman between a manufacturer or retailer and a customer. You only need to gain access to people who want to buy a product and those who ship products.
You can learn extensively about Dropshipping by following Dropshipping channels online. You can even read magazines that talk about the business.
Note that you can do all these without limitations to a location. This is the joy of it, and this is why you can travel as much as you like and also make money. You will never run out of cash to have fun.